The Qatar Football Association, along with the FIFA World Cup 2022 Organizing Committee, has called on each country that has already qualified for the event in January to nominate fans they believe deserve to travel to attend the Doha draw. Vanior Arnold of Santana is of Croatian descent through his mother, Which, of course, was not enough to save him, but he regularly attends the matches of the Croatian national team, maintains a very close relationship with players, managers, professional staff, participates in charitable campaigns, and thanks to these, he has an incredible surprise: The Croatian Federation nominated him as one of the fifteen selected, and he was finally able to go to Doha!
The "Fan Leader" was given a difficult task
So the "program" did not start with the World Championships, as there was a lottery held in Doha. In the summer, new news emerged that all 32 participating countries can nominate a maximum of fifty fans, and travel and accommodation costs will be covered by the organizers. The condition was that you must stay at least 14 days, and must be present representing your country at the opening ceremony and opening match.
The quarter-final match against the Brazilians was the highlight!
In the end, for family reasons, he could not stay out all the time, he was able to support the Croats in a total of three matches, that is, by always traveling abroad and returning home. He was present for the group match against Belgium, the quarter-final battle against the Brazilians and the bronze medal match against Morocco.
"It was a great experience to win the bronze medal right away, but the match against the Brazilians had the biggest impact on me. It was full of emotion and twists and turns, and this victory was one of the biggest successes of the Croatian team!"
I bring home only positive experiences from Qatar
There have been a lot of preconceived notions about the Qatar World Cup, and positive and negative news constantly alternated throughout the tournament. One thing is indisputable, the final was a great, unforgettable experience for everyone who loves football. But what was the interior like?
The so-called Fan Championship, which was organized in the same way, with the same groups and organization system, as the regular World Cup, was a great success. "I was the captain of the national team for the Croatian fans, a total of ten players from the squad, that was the limit. We played in a small field, after advancing from the group, we were eliminated against Japan. It was nice to meet, talk and play football against other fans, it was Really excellent idea on the part of the organizers!"
Suddenly Fanyor Arnold "encounters" him on the subway…
One of the great experiences related to his character was that he suddenly saw himself again on the subway. It happened that in the spring he took part in a half-day photo shoot at a stadium, where they took pictures and videos of fans, but at that time they had no idea where and in what form they would be used. "The organizers compiled a separate video for each of the eight groups, in which the main supporters of the respective countries appeared. This is how I ended up in a short film with the Belgian, Moroccan and Canadian drivers: well, these videos were constantly shown on the subway! It was not a bad feeling to see myself over and over again!"
Fannyor Arnold revealed he had no complaints about the atmosphere before or after matches. On the beach in front of the hotel, where the Croatian national team was staying, before each match, fans stretched a red and white 200-meter checkered flag, waving it and singing songs to reassure the team. the support. At such times, part of the staff and players came to the beach to see and experience this kind of cheerleading personally. "And after the matches, there was always the so-called Croatian party at the hotel, where we could celebrate together! The players on stage were separated, but they were still in the same space with us, so we could say we participated together."
This time, the range of Domagoj Vida T-shirts has been expanded…
Vanior Arnold is known for having a prestigious and valuable collection of Croatian national team shirts. During the World Cup, the number of artifacts did not increase, but he also asked for help from many friends who work with the national team, so he has a promise that he will definitely get a jersey. Also, this time the dice turned…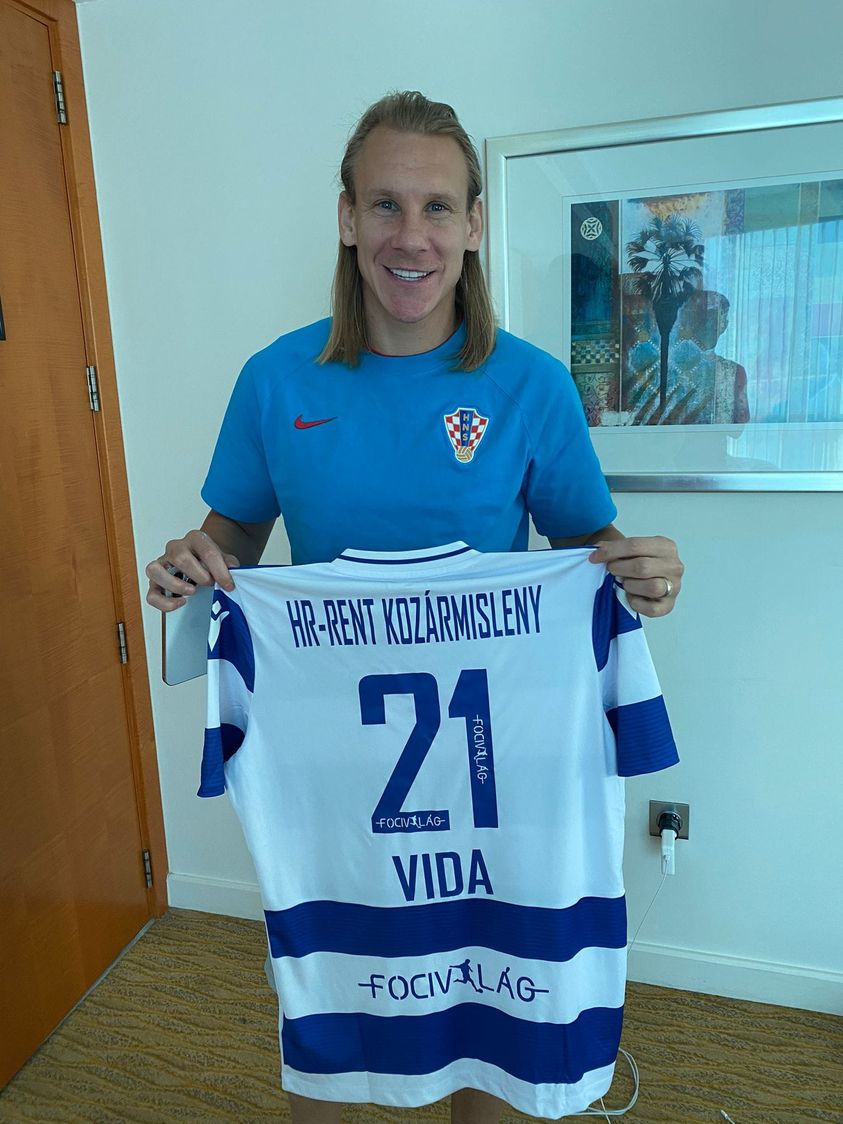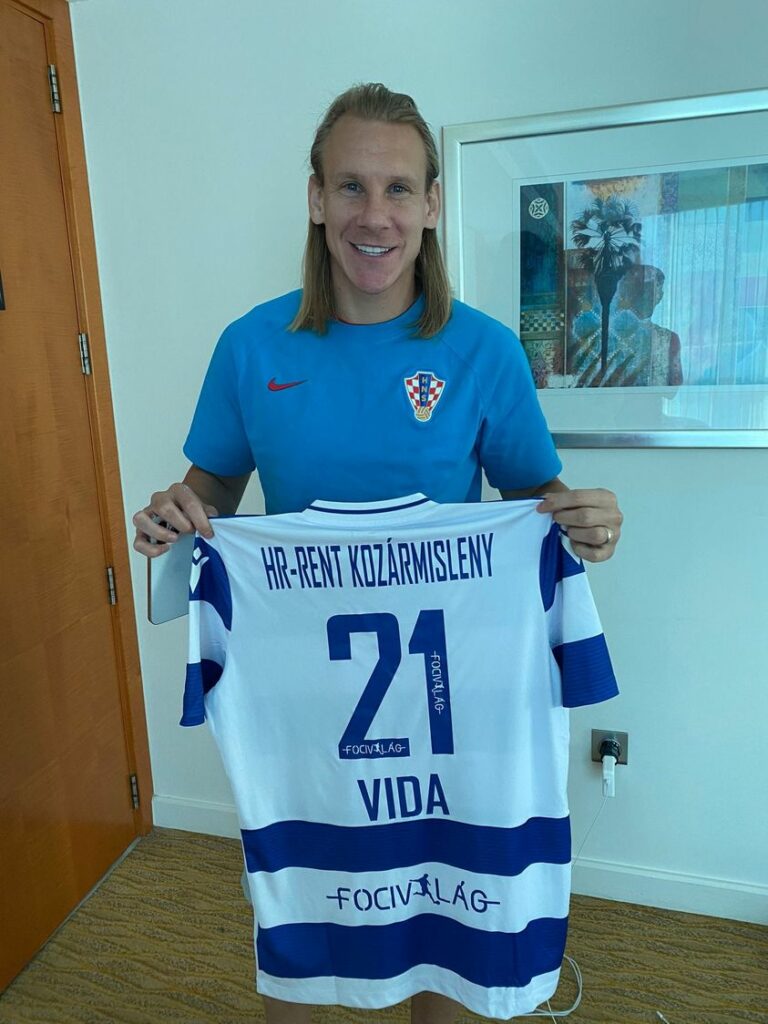 Photos: Fannyor Arnold