Alligator nets have overrun Florida, and the cold-blooded monsters have unleashed a bloodbath on the flooded city
What could be more terrifying than a hurricane that causes such a storm that it creates a flood that sweeps away everything in its path and completely submerges homes? Suppose if a few dozen crocodiles arrived with a natural disaster, taking advantage of the harsh weather and organizing a bloodbath in the city.
This is exactly what French horror director Alexandre Aja is about, a low-budget survival horror film, but it is by no means simple or cheap; Considering how beautifully and meticulously each of its frames are developed.
Aja's work is not well known to me, being a voracious film lover, I never shy away from the horror genre, so I was lucky enough to see, for example, Eye of the Rocks, Mirrors or Piranha 3D, and although I was waiting for Prey For 4 years with increasing curiosity, for some reason I did not go to see him. However, I came across it on SkyShowtime, and since I liked the 87-minute running time, I thought it would be perfectly fine for a relaxed evening shoot. In retrospect, I regret not seeing it in cinema.
(Image: Promedia)
According to the story, a huge hurricane hits Florida, and Haley tries to reach her father, but he does not answer the phone. He goes to his house to find him in the basement, unconscious and with a bleeding wound. He is soon confronted with the fact that there is a large crocodile in the basement, making it impossible to leave the house. Time is running out, as the water level in the basement is rapidly rising due to torrential rain, but bloodthirsty crocodiles lurk everywhere – so escape seems unlikely.
In addition to loving survival horror and low-budget productions, the name of Sam Raimi, who is producing Prey, caught my attention in the cast list. In 1981's The Evil Dead, Raimi demonstrated his excellent sense of suspense and horror, then demonstrated this ability in Tobey Maguire's Spider-Man films and the superlative Doctor Strange in the Multiverse of Madness. The duo of Alexandre Aja and Sam Raimi had me interested in the film even before the trailer was released.
Although Prey's script can in no way be described as steely, and doesn't actually offer anything new within the genre, one of its great virtues and what sets it apart from the horrors of most genre films is that this crocodile is completely unpredictable. The creators realized that these animals do not follow any kind of scheme, their lifestyle and behavior are not regular, they do everything by instinct. Starting on this path, use the power of surprise to find out where and in what way monsters can appear.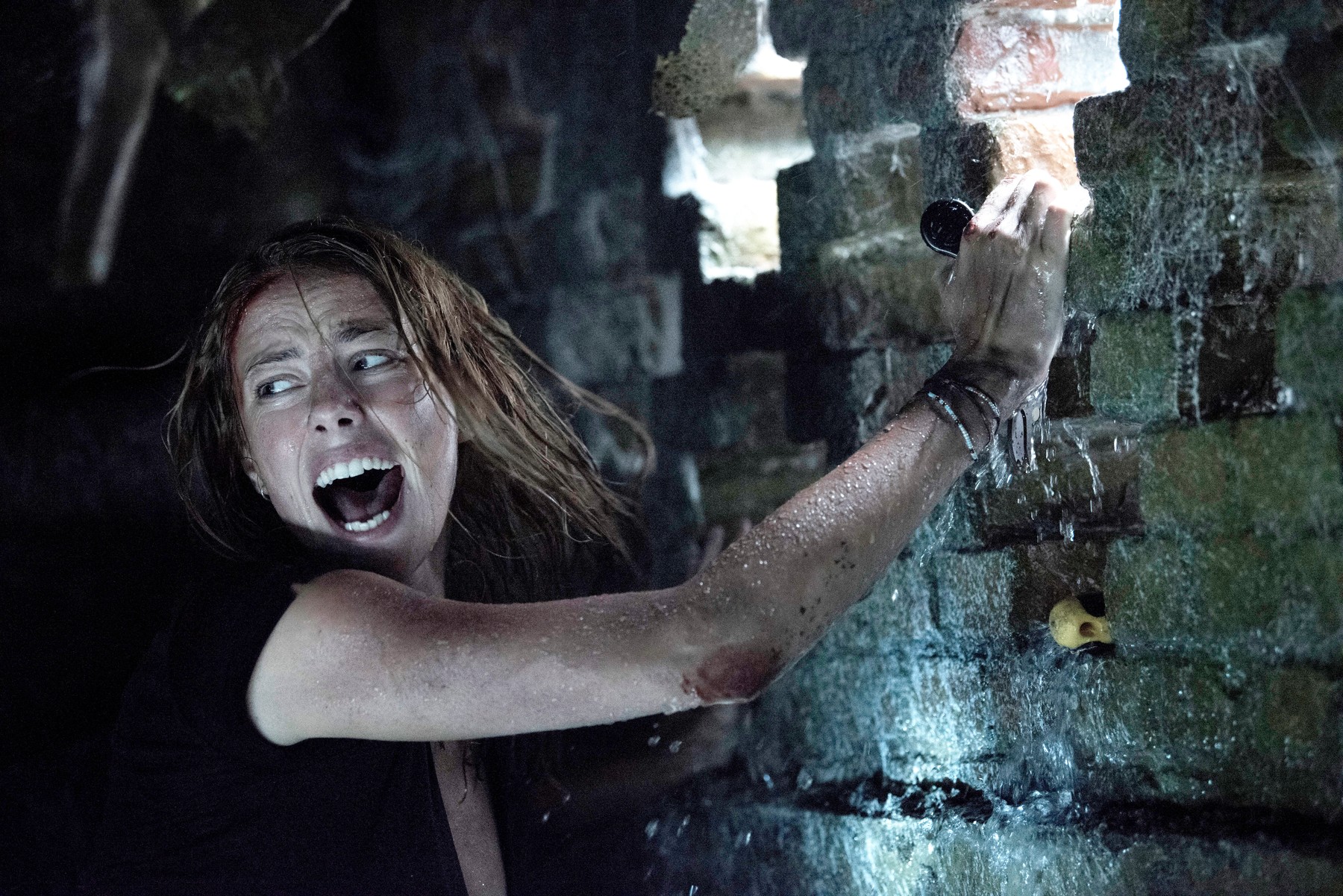 (Image: Promedia)
In addition, compared to the simplicity of the story, it was a very great move as the tension was set at the water level: it is noteworthy that as the water level in the basement rises more and more, the main characters are also put in greater and greater danger by the creators, and although "Compared to everything, can one survive?" The factor is also quite unbalanced here, but still manages to stick with a fairly realistic story, as we can imagine ourselves; Especially if we live somewhere in America that has the potential for a similarly devastating storm, and there's an alligator farm or underwater zoo nearby.
Compared to the fact that Prey was made for just over $13 million, this doesn't show up at all. A film whose frame is meticulously and imaginatively developed can in no way be called simple or cheap. The basement in which most of the story takes place is depressing and sad enough, and the carnage bits look pretty good, sometimes shocking, but we can't say a word about the CGI-conjured crocodiles, berserk rage. And devastating storms during street scenes.
Although Breda can't avoid occasionally crossing over into the ridiculously unserious category, and the ending doesn't hold anything we didn't already know well, Alexandre Aja's 2019 work isn't a bad film; In fact, given the production at the time, the crocodile box was considered particularly good, and has been quite fine for evening photography thus far. However, there is a risk that after the film, some people will not dare to walk over crocodiles in the rainforest at the Tropicararium in Budapest.
Reviewed of the 2019 film Prey, which you can also watch on SkyShowtime.