The story goes back to 1958, when a 17-year-old boy named Robert J. Heft homework in American history class. At the time, there was considerable debate about whether Hawaii and Alaska would join the United States, so Robert thought he would make a flag with fifty stars, instead of the 48 stars that were valid at the time.
He struggled for more than 12 hours to rearrange the stars and sew a new flag to replace the old one, but in the end he only got 4 for his work. According to his teacher, the new design "wasn't very original" and anyone could easily make it. However, he added, he would upgrade the ticket to No. 5 if Robert could persuade Congress to accept his flag proposal.
Robert needed no more: he immediately got down to business and sent his plan to Ohio Congressman Walter Mueller. Congress eventually voted on the boy's design, and on July 4, 1960, it was adopted as the new flag of the United States. Then-President Dwight D. Eisenhower personally invited Robert to Washington, D.C. for the official flag ceremony. In the end, he also received the five, writes A promotions.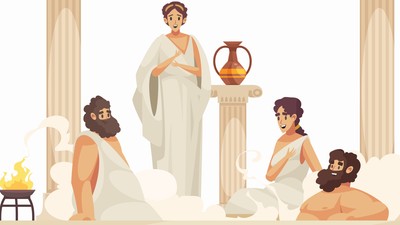 The Romans who visited Pannonia were fond of the unique little bathing island, and today there is no trace of it: this is what happened to it