Moore Sipisia graduate student from the American International School of Budapest (AISB), is full of offers: The so-called many Ivy League higher education institutions would like to welcome you among their students: Yale, Princeton, Columbia, Wharton, Brown, Duke … He is the eldest son in the family and has two brothers. No doubt he had every opportunity – so he took advantage of it!
Good work is not enough here…
An excellent certificate is not enough, the best universities in America need much more. Although Moore can say that he was the first in his class.
How the applicant takes advantage of the opportunities provided by the education system is also very important, i.e. whether he is active in clubs, competitions or participates in other extracurricular activities
explained to Repost. Moore was not only president of the school's Student Council, but also led the United Nations Club and achieved outstanding results in several national and international debate competitions, and even organized them himself. This winter, he also participated in a week-long session in Senegal, studying with students with Down syndrome who are deaf. In addition to English, he also speaks French very well, so the international environment is not a problem for him.
It is among the top 25 out of 60,000
At Columbia University, considered the eighth best university in the world, Mór is also included in a special program in which no more than 25 students out of 60,000 applicants are accepted.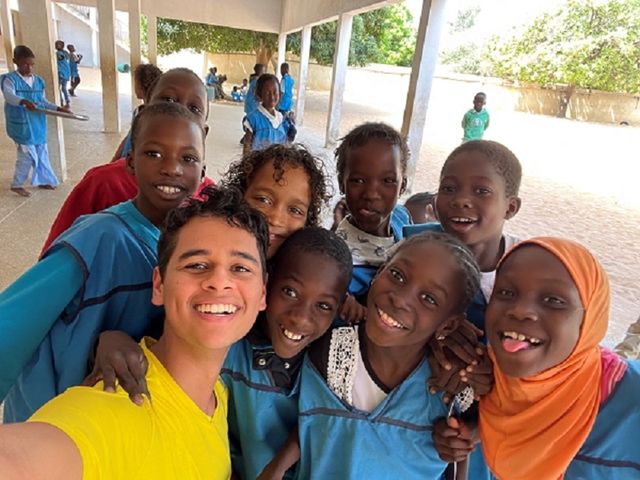 But whoever thinks that a successful young man is only interested in studying is deeply mistaken: he also devotes time to his hobbies.
I really love Formula 1. I'm a huge Hamilton junkie, so no studying while racing!
– said Moore, adding that the matches of the Hungarian national football team also make me excited. And of course a lot of other things. Although the boy was accepted into many famous English universities, now he is sure that he wants to study in America.
"There, they focus on the student gaining proficiency in as many things as possible, i.e. gaining the widest possible perspective." Justify your decision.
Now I mainly want to study economics, but I am also interested in the world of business and politics.
Personally requested by major universities
He's already received a personal email from Wharton's lecturers at the University of Pennsylvania, the Yale admissions officer assured him of their support in a handwritten letter, and the Princeton professor has already contacted him.
Moore is hesitating at the moment. You have three weeks to make a decision. Although his parents already know how much the family misses him, they understand their son.
His younger brother will graduate next year, and he is also winking at an American university…
"Friendly thinker. Wannabe social media geek. Extreme student. Total troublemaker. Web evangelist. Tv advocate."