The Knight of Hungarian Culture was established in October 1998 by the Village Culture Foundation to recognize those who have been active in various fields of culture for a long time. Not only artists can receive the title, among the knights we also find people working in public education, cultural organizers, art lovers and patrons who support Hungarian culture. Those who deserve it can receive the award at the Hungarian Culture Day gala – at this year's event, whose guest of honor was "Pereg Culture", five culture lovers living or born in our county were knighted.
Let the young people feel that they are their own!
– We get our culture from our ancestors, and while we are constantly shaping it, our task is to preserve and pass it on, – says the museologist from Vásárosnamény, Dr. Felhősné. Csiszár Sarolta.
– I have always been interested in how we can generate interest in the values ​​of our traditions and our past. Although my primary goal was to learn about the history of textiles, I also researched where humans fit in, our wider environment, and our nation. Whatever I was searching for, what could transpire from it floated before my eyes.
– The needs are different in every age, and we should not impose our old things on today's generations, but there are good solutions for that: if we embroider, for example, an old motif on clothes, many people may like it, it can live. The retired director of the Burji Museum told our newspaper that every cultural stratum can be revived, and this is not only possible, but also necessary, because it is important for young people to feel that it is theirs. He was surprised to receive such an honor, but it was nice for him that his work was recognized not only in his narrow homeland.
The tree of life is the link
Zoltán Kiss B. was also surprised by his equestrian medal, because as he told our newspaper: he himself did not participate in the development of culture.
– I was not endowed with a beautiful voice or a dexterous hand, but I was gifted with an entrepreneurial spirit, and as an entrepreneur I have always felt it my duty to embrace the region's sport, culture, and downtrodden. As a supporter of the arts, I felt great pride because at a gala in the capital, where I received a knighthood, I could hear Ferenc Liszt's men's band from Vásárosnamény, the zither orchestra from Tarpa, see the children's dance from Vásárosnamény or the Tree of Life cross-stitch in Bereg, which represents For me, the link between the symbol of the past and the present.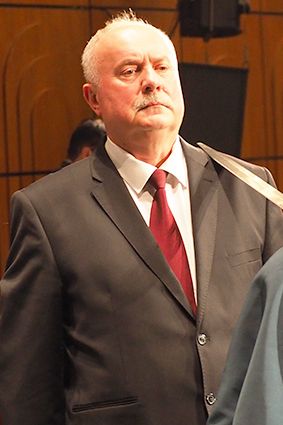 – As a private person, I have created value by creating an interactive exhibition that showcases our natural values ​​and wildlife, which has brought thousands of children close to nature, and which also works to preserve local values ​​- said Zoltán B. Kiss, who believes that culture is an ambassador of peace: Who It is easier to achieve peace through them than with weapons.
He is proud of his origins
Throughout his life, museologist Emőke Dr. P. Szalay surrounded by objects, through which he showed the values ​​\u200b\u200bof the past to his students and museum visitors. He believes that we must take great care of our culture so that it can survive in the globalized world. The desire to do something and respect for the fatherland has been part of his life since childhood and, like the inhabitants of the villages of Szattmari, he is also characterized by national self-awareness and patriotism. His experiences in his home village of Teokokudun and the values ​​he inherited from his ancestors fundamentally determined his way of thinking.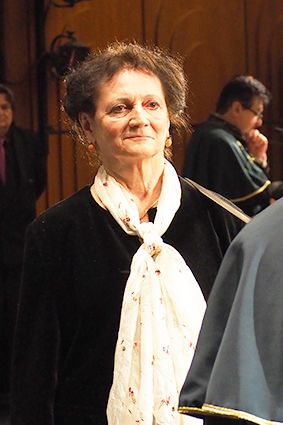 – Together with my sisters, we have always thought about what we can do for society, because, like them, I also believe that small people can do small things, but after a while they add big things. To help our country, we donated our ancestral home to Teokode for community purposes, and our foundation embraces talented students, he said, adding that he is very proud of his origin in Teokode.
They saved the school that was destined to be closed
Ibolia Buxay, who teaches religious studies in two schools in Matisalca, has worked for a long time in Subcarpathia to ensure the survival of Hungarian culture and Hungarian society.
– I was the head of the Women's Association of the Transcarpathian Reformed Church Region for 25 years, and during this time I built a network of contacts covering the entire Carpathian Basin, thanks to which we were able to work and help in many difficult situations.
– I organized the renovation of a doomed dilapidated building in Elementary School No. 9 in Pereggas, and we were able to collect the costs thanks to my contacts. Later on we started giving schoolchildren regular meals – until then we could only offer them a sandwich and a cup of tea.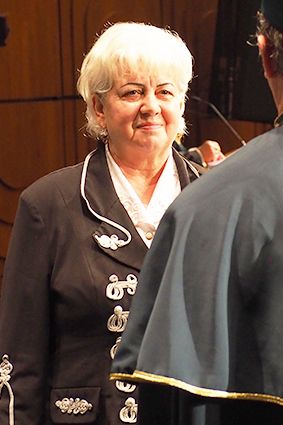 – As a result of the earthquake in 2007, the elementary school in Kageos became life-threatening, so it was ordered to be closed. I mustered my circle of friends to his rescue, who immediately came to our aid, and with their donations we were able to repair the damage. Thanks to this, we not only saved the school building: the children were able to stay there and have been able to study in their native village in their native language in modern conditions ever since. Thanks to my American acquaintances, I was able to install water filtration equipment in this school and in the Roma Health Center in Beregszasz – Ibolya Pocsai has listed some of its activities for the community.
Writer and poet
Dr. Istvan Fazekas, Mihaly Vacci and Mor Gokay award-winning poet and writer, was born in 1967 in Zinger. In 1991 he obtained a law degree from the University of Miskolc. Founding member of the Joseph Ratko Literary Society. To date, he has published 28 books, and his plays are being staged with great success in theatres. Entitled The Accused, he was the first to write a historical drama about soft-touch dictatorship in the 1970s, and the work deals with the struggles of cancer researcher Joseph Peres – you can read our article with István Fazekas in a later issue.
"Wannabe writer. Passionate troublemaker. Award-winning beer buff. Freelance organizer. Friendly tv practitioner. Music maven."