(Weird) Things That Happen During Finals
April is here which means that it is officially G.P.A. Awareness Month, and college students nationwide are doing whatever they possibly can to build their grades up in preparation for final exams. During final exam time things on campus can get a little interesting and most of us can feel like we're living an out of body experience. The week of finals campus life greatly shifts and here is a list of some of the weird things that tend to happen during finals.
The campus becomes a ghost town:
During final exams, many people only leave their dorm rooms when they absolutely have to. Let's be honest here; for most of us, that means to eat, go to the library, and take our exams. Other than those moments we are more than likely in our dorms sleeping. Because of that campus can go from being filled with the lives of thousands of students to feeling more like a ghost town.
The library becomes the "it spot" on campus:
No matter what school you attend a huge give away that it's finals season is a packed library being, at all hours. Before you might have felt like half of your school had no clue where the library was even located. Now everybody and their mama are in the library and it's almost impossible to get a seat.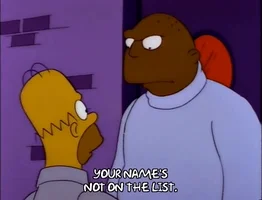 Do you even go here?:
The weeks leading up to finals your classes might seem as if they have doubled in size. I can't tell you how many times I have been in my class the week before final exams and I noticed people I have never seen in my life! Now that finals are approaching, people who normally miss class will show up like they have been there the entire semester. Fingers crossed they don't sit in your unassigned assigned seat!
Use your inside voice:
Final exam time seems to be the only time that people actually follow the quiet hour's guidelines. All year-long you can hear Migos coming from the dorms. However, now that it's time for finals even the party kids seemed to have found their inside voice.
The walking dead feels real:
During this time of the school year, many of us are living off coffee and energy drinks alone. Because if that it seems as if we have somehow become real life zombies! We have huge bags under our eyes, wear our most comfortable (probably dirty) clothing, and move extra slowly. It's as if studying for finals have somehow sucked the life out of us!
Teamwork makes the dream work:
During finals, I truly feel the spirit of "we're all in this together" alive in the air. This is a time of year where students tend to come together and help each other out. Study groups are formed, notes are passed around, and sometimes those who took the test before you will let you know what's on it. Final exam time is NOT when you need to be shy if you need help then don't be afraid to ASK!!!
Nap time:
In college, you can find students taking a nap all over campus, and this is multiplied by ten during final exams. During this time, students will take a quick nap anywhere they can fit their body. I remember during my freshmen year needing a nap while I was studying in the library, but instead of walking back to my hall I just slid underneath the table and slept for thirty minutes.
Even though final exams can become very stressful, it's important to find ways to relax. When things are becoming too much for my friends and me we always take quick food runs off campus or watch funny YouTube videos together. One year we even had a water balloon fight outside of the dorm halls. It's okay to have some fun during this time. Remember that your test won't last forever and summer is right around the corner!
Twila-Amoure McDaniel is a college student who is majoring in both communications and film studies. When she isn't in class she is more than likely somewhere making videos for her YouTube channel. Her passions include writing, art, and film-making and she currently has plans on going into the film industry. Twila-Amoure does have crohn's disease, however she is very determined not to allow that to stop her from achieving all of her goals in life. Be sure to follow her on all on her social media platforms @TwilaAmoure and feel free to browse through Campus Lately for more of her work.