WHB Győr Rally: Mixi Csomós wins the race, Ferenc Vincze has his second championship title
Csomós Mixi won the WHB Győr Rally from start to finish, but second place was enough for Ferenc Vinci to win the championship.
Mixi Csomós and Viktor Bán confidently won the WHB Győr Rally by achieving the best result in 10 out of 11 speeds, thus achieving ORB's first win of the year.
Mixi's task might have been more difficult had Ferenc Vinci and Nandor Bertschi not scored two additional points against their championship rivals, Frigis Turan and Agnes Varnadi, as the young Skudas driver won the Hungarian championship again after 2019.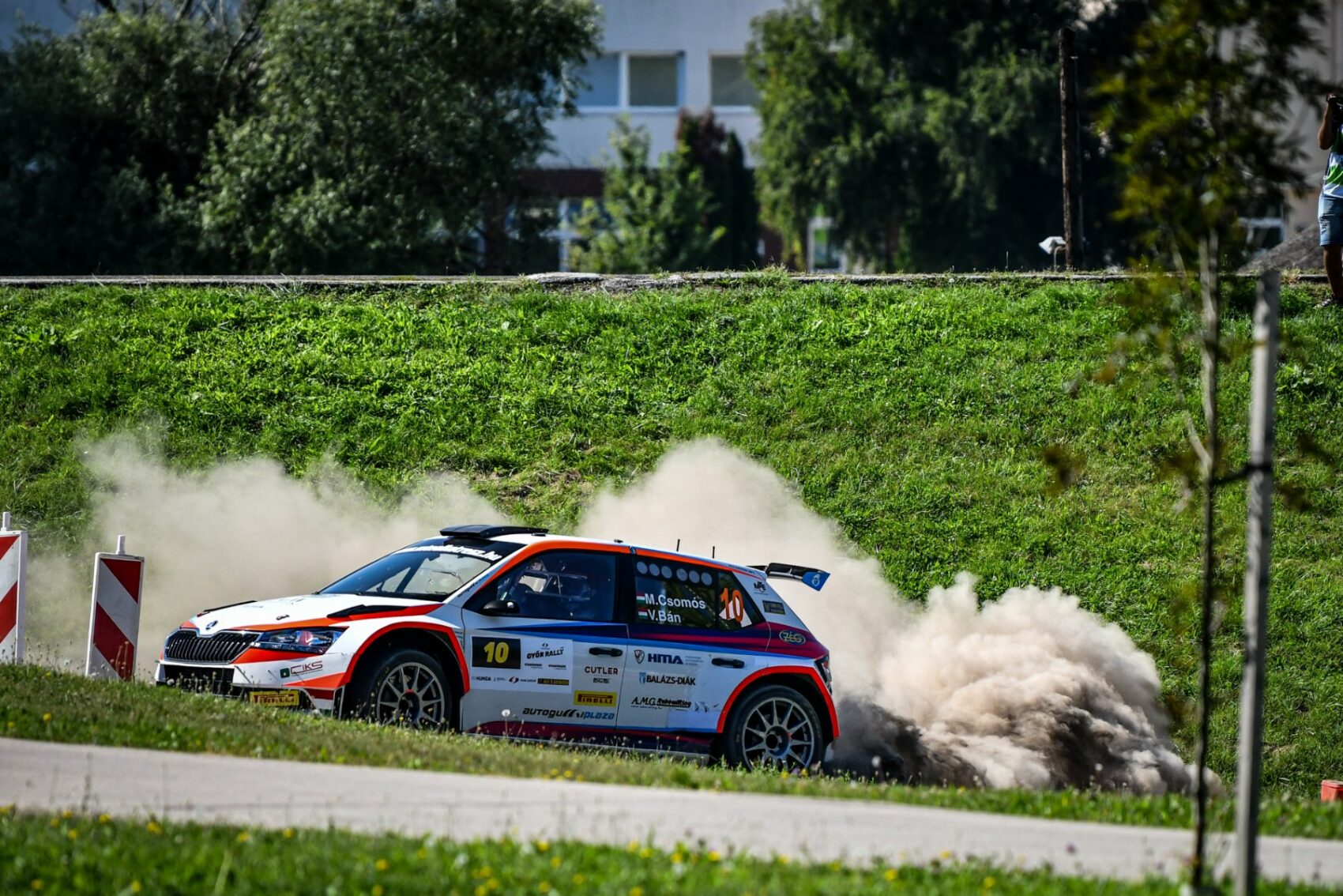 However, the championship battle was practically decided on the first day, when the power steering system in Tauranik's Volkswagen failed, and he lost a lot of time because of it.
In the end, Ferenc Vinci confidently took second place in Gyor ahead of Adam Velenzi and Zsolt Vanza.
This result earned Vinci a second championship title, after Touran had only finished fifth after the problem.
The ORB1 season of the HUMDA National Rally Championship ends in October at the final race of the European Championship, the Rally of Hungary in Nyérygyháza.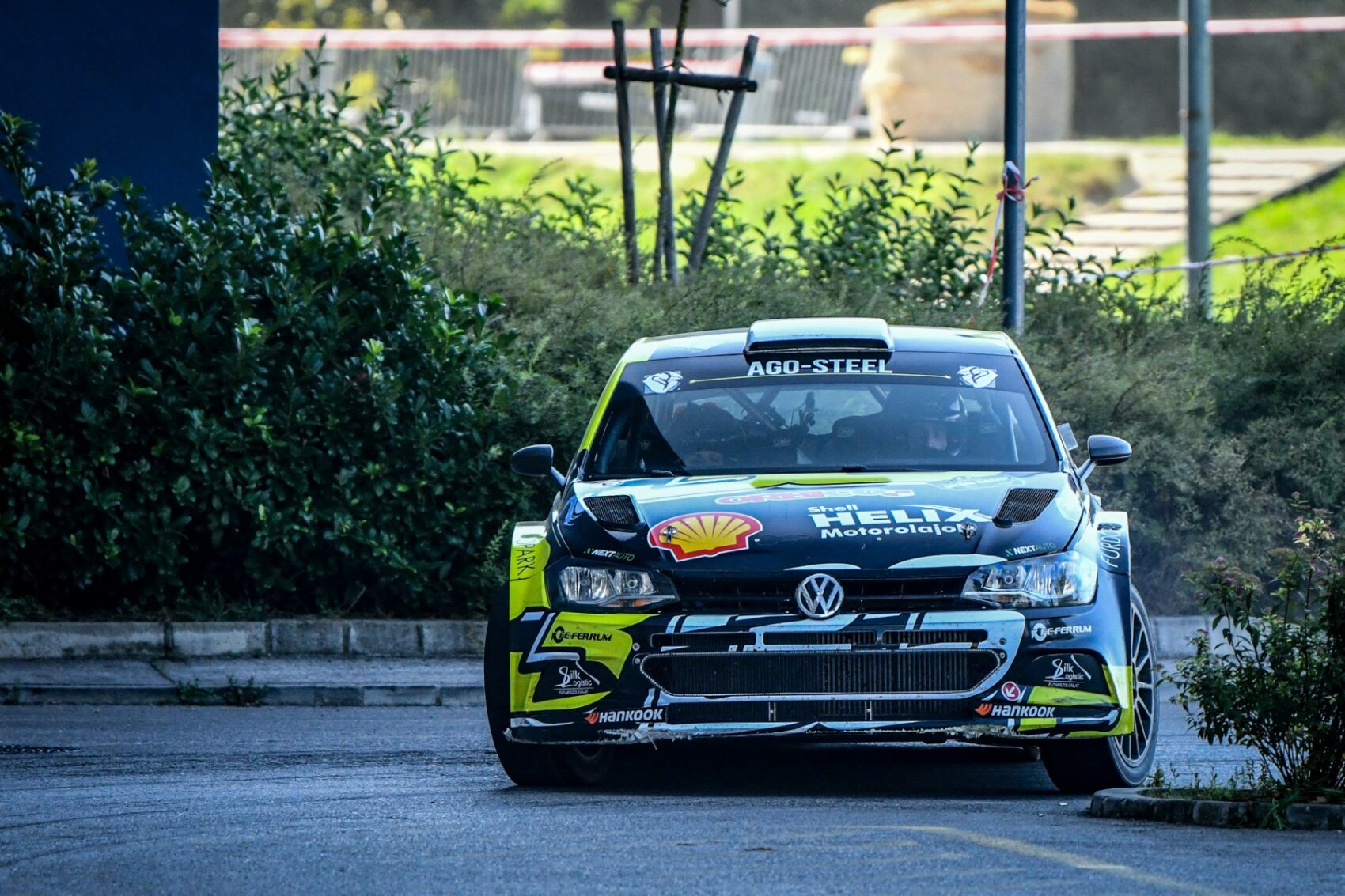 Absolute National Rally Champions from 1974
1974 Mihaly Balatoni – Istvan Sandor Skoda 120R
1976 Attila Verjanc – Ferenc Eriksfalvi Renault 17 Gordini
1977 Attila Verjanc – Dr. Janos Tindari Renault 17 Gordini
1978 Attila Verjanc – Dr. Janus Tindari Renault 5 Alpine
1979 Attila Verjanc – Dr. Janus Tindari Renault 5 Alpine
1980 Attila Verjanc – Dr. Janus Tindari Renault 5 Alpine
1981 Attila Verjanc – Dr. Janus Tindari Renault 5 Alpine
1982 Attila Virjanc – Dr. Janus Tindari Renault 5 Alpine
1983 Janus Heidegg – Zoltan Keskimeti Lada 21011
1984 Janos Hedge – Attila Pan Lada VFTS
1985 Attila Virjanc – Dr. Janus Tindari Renault 5 Alpine
1986 Laszlo Nemeth – András Goggart Renault 5 Alpine
Year 1987 László Ranga – Mihaly Dudas Lada VFTS
Year 1988 Laszlo Ranga – Mihaly Dudas Audi Coupe Quattro / Ford Sierra
1989 Gyorgy Šelmici – Josef Gutasi Audi Coupe Quattro
1990 Attila Verjanc – Dr. Janus Tundari Lancia Delta
1991 László Ranga – Ernie Pucki Lancia Delta
1992 Laszlo Ranga – Ernie Pucki Lancia Delta
1993 László Ranga – Ernie Pucki Lancia Delta
1994 László Ranga – Ernie Pucki Lancia Delta
1995 Junior Janos Toth – Gergely Ferenc Toyota Celica
1996 Junior Janos Toth – Gergely Ferenc Toyota Celica
1997 Junior Janos Toth – Gergely Ferenc Toyota Celica
1998 Ferenc Kiss – Ernie Pucki Subaru Impreza WRC
1999 Ferenc Kiss – Ernie Pucki Subaru Impreza WRC
2000 Juniors Janos Toth – Emre Toth Peugeot 206 WRC
2001 Junior Janos Toth – Emery Toth Peugeot 206 WRC
2002 Junior Janos Toth – Emery Toth Peugeot 206 WRC
2003 Balazs Pinnick – Pal Somogyi Ford Focus WRC
2004 Tamas Toure – Istvan Kerek Skoda Octavia WRC
2005 Junior Janos Toth – Bahor Pia Peugeot 206 WRC
2006 Balazs Pinnick – István Varga Ford Focus WRC
2007 Balazs Pinnick – István Varga Ford Focus WRC
2008 Csaba Spitzmüller – Miklos Kazar Mitsubishi Lancer WRC
2009 ORB: Andras Hadek – Istvan Juhasz Subaru Impreza
2009 Open ORB: Norbert Herzig – Laszlo Baranyi Subaru Impreza WRC
2010 Giorgi Aschenbrenner – Zsuzsa Pico Mitsubishi Lancer Evo IX
2011 Giorgi Aschenbrenner – Zsuzsa Pico Mitsubishi Lancer Evo IX R4
2012 Miklos Kazar – Ferencz Ramon Mitsubishi Lancer Evo IX R4
2013 Miklos Kazar – Tamas Suzuki Citroen Xsara WRC
2014 Miklos Kazar – Tamas Suzuki Ford Fiesta R5
2015 Norbert Herzig – Igor Basegal Skoda Fabia S2000 / Skoda Fabia R5
2016 Norbert Herzig – Igor Basigal Skoda Fabia R5
2017 Norbert Herzig – Igor Basegal Skoda Fabia R5
2018 András Hadek – Igor Basegal Ford Fiesta R5
2019 Ferenc Vinci – Igor Basegal Skoda Fabia R5
2020 Andras Hadek – Krysztian Kertsz Ford Fiesta Rally 2
2021 Andras Hadek – Krysztian Kertsz Ford Fiesta Rally 2
2022 Mads Ostberg – Patrick Barth/Johan Johansson Citroen C3 Rally2
2023 Ferenc Vinci – Nandor Bertschi Skoda Fabia Rally 2 Evo