People change. They lose weight, gain weight, put on glasses, grow a beard, or change their hairstyle or hair color. Everyone knows that first impressions matter, even if they're online, but what if the second impression is that the person doesn't look like the photo they use as their profile picture?
Real first impression
According to psychology, when we see a picture of a person and then see them alive, the brain resets it, and this gives new impressions of a personal meeting, which can be both positive and negative. It's enough to think that if you like your partner more in person on a date than in a photo, that's already a positive turn of events. If we search for a doctor for ourselves on the Internet, and then in surgery we think he is much younger than we thought based on the picture, questions like whether he has enough practice and enough experience immediately pop up in our heads.
The picture can't show it all
It often comes as a surprise when we read about how short or high a star is, because it's not necessarily noticeable in the photo. This is especially true in the world of online work, where we only see people side by side due to video meetings. Neither their height, nor their stature in many cases, is apparent. Of course, the brain can adapt to this during the first meeting, but at the same time, according to psychologist Peggy Lou, it is worth knowing that some characteristics related to height cause a different effect on people we meet for the first time. The brain draws different conclusions, for example, if a person entering a job interview is taller than you thought, or much shorter. But we can work on this and make ourselves aware of how important it is for cognitive flexibility, different perspectives, and a change of way of thinking.
Unconscious bias
Before the first in-person meeting, most people have already seen a picture of the other person, whether it's a job interview, a date, or their first company party after working from home. Basically, wherever we appear, we probably want to project trustworthiness, but experts say most people are unintentionally judgmental, and we all have unconscious biases. If they see that you are not being honest with your appearance, they can assume that you are not really trustworthy, and probably no one wants to give the impression that you are not authentic.
Everyone posts facial art pictures, even though they can be very dangerous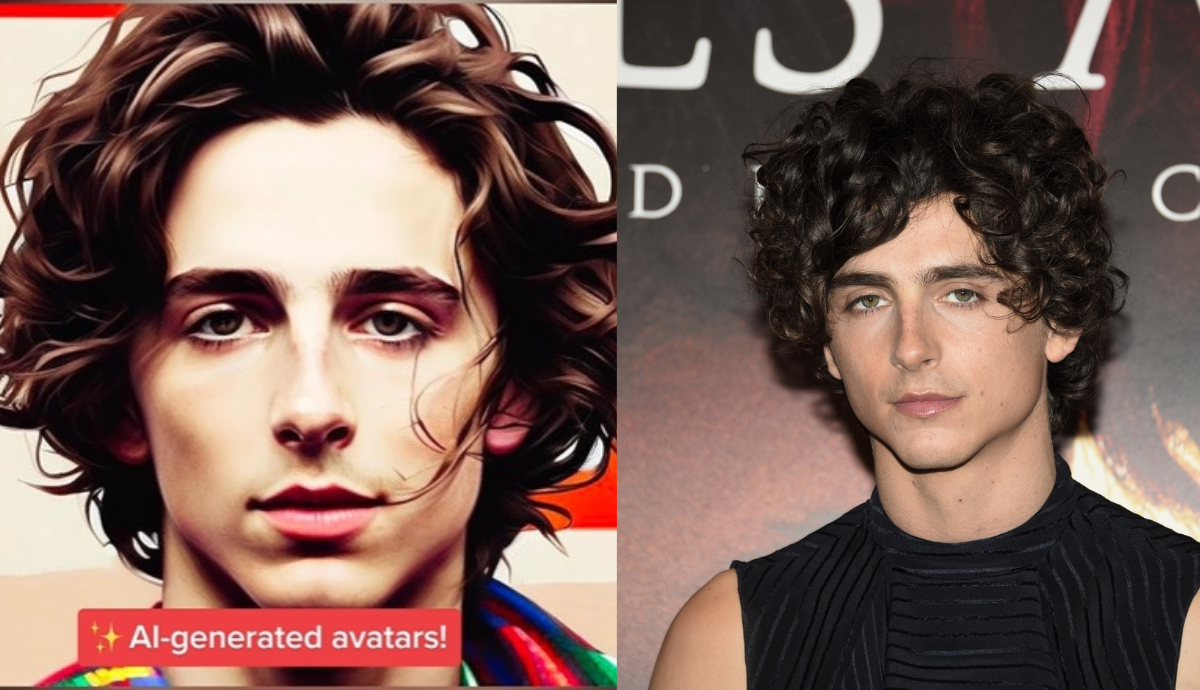 Then I prefer not to post a picture of myself
It seems like an obvious solution if you think you don't even need a profile picture if there's been a lot of fuss about that, but the truth is that not having a profile picture speaks for itself. Almost every platform is full of fake profiles, and if you don't have a profile picture, it makes you especially suspicious not only of the profile verification algorithms, but also of the people who visit your profile.. It gives the impression that you want to hide something. And when you apply for a new job it is absolutely certain that they will look at your social media pages and if you don't post a picture of yourself you will not make a good impression and will most likely move on to the next candidate.
People change over decades
In many cases, people in higher positions do not update their profile picture and have been using the same picture for decades. Although people change, the fact that ten years have passed and this has left an imprint on appearance is not something to hide. By the way, according to statistics, it is the older and younger generations who are reluctant to change their profile picture. Profile pictures should be updated at least every three years, if a person has undergone some drastic changes, for example a completely different hairstyle or hair color, then sooner.
How do you create a good profile picture of yourself?
Today, it is absolutely not necessary to go to a professional photographer to get a good photo of yourself. Of course, there are uses where a photographer is essential, but the majority of people take pictures of their social media profile pictures at home or on vacation. What you can't go wrong with are the subdued colors and simple background. Your clothes do not have to follow the latest fashion, a plain blouse is always the perfect choice. What is worth paying attention to is that enough light reaches the face, of which the natural light from the window is the most ideal. When taking a selfie, it's a good idea to use a tripod, turn on the phone's timer, and also select the continuous shooting mode, so that there is something to choose from. According to psychology, people notice eyes and smiles first.
While a new profile picture isn't just important when looking for a job, don't miss our career tips, too!
"Professional gamer. Communicator. Travel nerd. Tv guru. Certified problem solver. Hardcore alcohol trailblazer."