Valter Attila of France's Groupama-FDJ was considered the best team in the world last year Jumbo Visma He signed a contract with his team – where, among other things, he also rides the reigning Tour de France champion, Dane Jonas Vinggaard – and will make his debut for the Dutch this week. In Spain, on the Gran Camino in Galicia, the first stage on Thursday was interrupted by heavy snow (!), Which rarely happens.
Thus, our compatriot completed his first stage as a jumbo on Friday, and he did it brilliantly. On the 184.3-kilometre stage, which is closed by 3.9 kilometers, an increase of 7.2 percent, He finished tenth. Vingegaard had just won the stage, with Walther 35 seconds behind him. It should be noted that Walther does not wear the yellow Jumbo-Visma jersey, this year we can see him in the red, white and green jersey befitting a Hungarian road champion, he only appears in the Jumbo jersey during the time trials. Multi-day races.
– We had a great tactic and were able to implement it without a mistake, of course if you had Jonas Vinggaard next to you, maybe everything would be a little easier. I'm so proud to be able to compete with this team, and I'm really looking forward to continuing! – Valter Attila, already a good friend of the Danish classic, commented on Friday on his Facebook page that they were roommates at the team's training camp in the Canary Islands.
Today, our competitor surpassed the score achieved on Friday, He came in third place in the 127 kilometer section! Vingegaard won this stage as well, and Walther reached the finish line 35 seconds after it. After the mountain stage, he moved up to fourth place overall.
The 24-year-old Valter Attila is already a well-known name in the cycling world, and it can be remembered that two years ago in the Giro d'Italia he was able to wear the characteristic pink jersey of the overall leader for three days, and he achieved very good results last year as well. In the run-up to his interview before the Gran Camino, an AS journalist highlighted his fourth place in Strade Bianché last year – this Italian race is one of the most prestigious one-day races.
"He's not the King of the Huns, but he also wants to make his mark, just in cycling" – The joke was made by the fellow who goes by the name of Attila, who also lends his historical knowledge, Csömör is also in the Spanish news as the birthplace of Walter Attila.
– I don't know all the teams, I don't know how the Emirates Team or Quick Step works, but I can't imagine I'd feel better anywhere than Jumbo. I'm not saying it's a top five or top three, I'm saying it's the best place. They bring out the best in you physically, but they also pay close attention to you mentally so you feel ready to compete, so you can handle the pressure. And they don't just take care of us professionally, for example, they let me go home one day to my girlfriend for our wedding anniversary, Walther Attila revealed, among other things.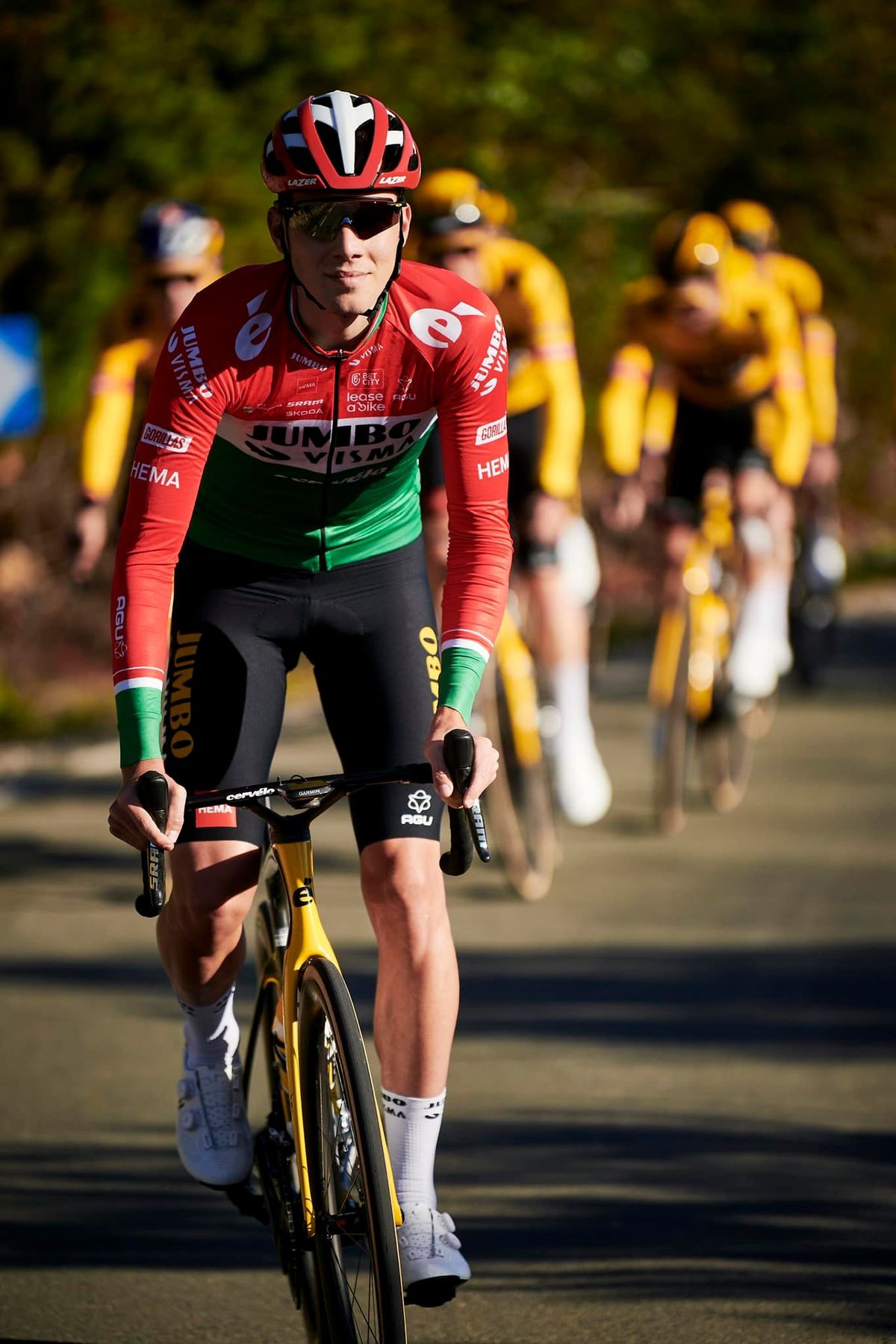 It's already been decided that he won't start in the Giro d'Italia this year, and he'll practically certainly not be there in the Tour de France either – he's never started in the Tour de France – but he understands that.
He will fight Attila Walter to start the Vuelta
– I'm still a new kid in the team, there are rivals who are stronger than me, they know each other well, and it's especially important to have chemistry in the round. But this year I will also go to Strade Bianché, and also to the Basque circuit, where I will help Jonas again, and this will be a good introduction for me to the one-day classics in the Ardennes, which I have not competed in yet – said Valter Attila, who is confident that if He has not started this year in the Tour de France and the Giro d'Italia, but at the end of August he can start in the third Grand Tour, the Vuelta, the three-week Spanish Tour.
– I train a lot in Spain, I know several stages of the Vuelta well, and I will fight to get into our team that will start this year's competition, – stated Valter Attila.
He sure did a lot already for him on the Grand Camino.
Cover photo: Attila Valter and Jonas Vingaard after Saturday's section of the Grand Camino (Source: Facebook/Attila Valter)
"Friendly thinker. Wannabe social media geek. Extreme student. Total troublemaker. Web evangelist. Tv advocate."