Sony may announce a new generation of its high-end noise canceling headphones this week.
You don't have to wait long for the presentation, a Walkman blog According to Sony, between June 5 and 9, Sony may introduce its latest active noise canceling headphones, WF-1000XM5-five. An anonymous source also provided data about the device and a comparison chart listing the WF-1000XM5 alongside the LinkBuds S, WF-C700N, and WF-C500.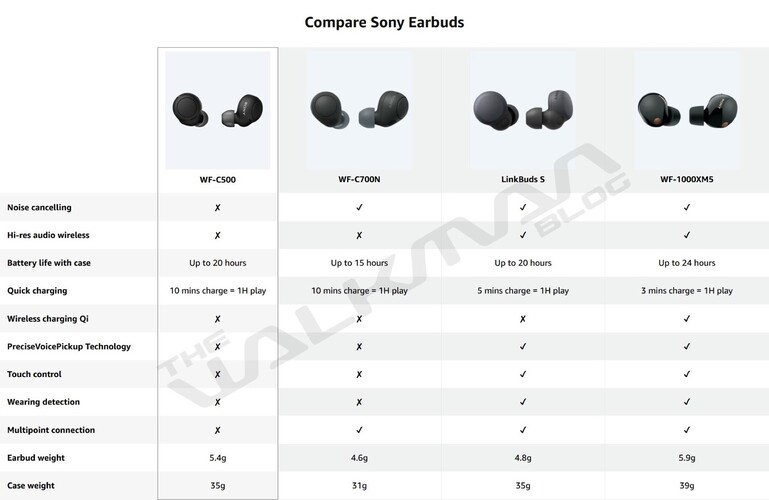 In the comparison table, the Sony WF-1000XM5 and headphones currently available for the Japanese company are not presented (source: Walkman blog) [+]
This shows that LDAC codec support, active noise filtering, and 24-hour playback time remain. However, charging will be faster compared to the WF-1000XM4, 3 minutes will be enough for new models in the box to provide an hour of music playback. Qi wireless charging remains in the case, technology that recognizes the wearer's voice and adjusts noise filtering accordingly, touch control, wear detection and multi-point connectivity.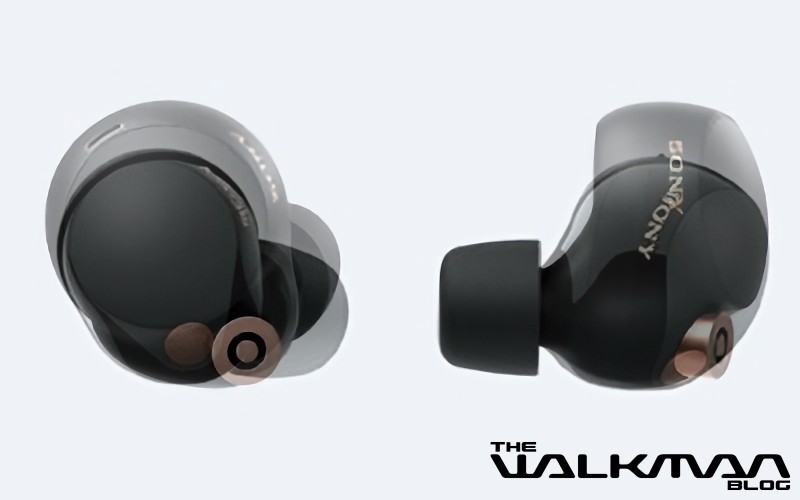 The differences in size are significant between the WF-1000XM4 (Poor) and the 1000XM5 (source: Walkman blog)
The shape changes, judging by the photo, the novelty will be smaller and will look more like LinkBuds S than its predecessor. Pictures of the 1000XM5 that looked very similar appeared online earlier. According to the table, the new version, with a weight of 5.9 grams, will be lighter than its predecessor, and the charging stand will also be lighter, with 39 grams. On the other hand, Sony may replace the matte plastic cover with a glossy cover this year, and the touch surface used for control may remain matte only on the earphones. There is no information on pricing yet.