At the Mazorett National Championships, spectators can see 240 competitive productions in different age categories and in different disciplines. Teams made up of students from Szeged University achieved maximum performance and received the best evaluation three times.
Kazincbarcika hosted the ninth. MMSzSz National Cheerleading Championships April 22-23, at Don Bosco Sports Center. The two-day competition was attended by 26 associations and about 500 young people from 22 settlements.
The field was very strong in the Senior Masters classes, and fierce competition could be expected. SZTE's team was very large with an average age of 23 among its high school competitors. Although this is usually a disadvantage in close-to-championship sports, the girls competed with enthusiasm and effort and did very well: All three units were certified gold.
Results for SZTE students:
– Main Bot Duo: 12th (15th) place, Gold Rank
Adrienne shoes (BTK Slavic Studies)
Fanny Oravich (TTIK environmental engineer)
– Big Boom Boom Duo: sixth place (7), golden classification
Rica Hage (GTK Tourism and Hospitality)
Eva Lielochki (BTK Ethnography)
– Top Masters Boom Boom Mini: 5th place (6), Gold rating
Crazy Alexa (JGYPK aerobics instructor)
Fabo Kzingi (GTK Finance and Accounting)
Rica Hage (GTK Tourism and Hospitality)
Eva Lielochki (BTK Ethnography)
Bana blonde (Radnot High School)
doctor. Luca Ohlgar (GYTK doctoral training)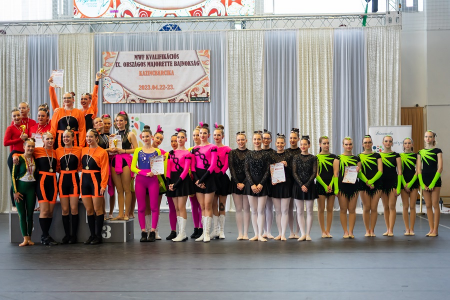 – In cheerleading, there are two types of ratings for productions, so you can get both ranking and rating, – he explains doctor. Luca Ohlgar, captain and coach of the SZTE-SZRSC PomPom Girls. – The ranking is carried out according to the order that was formed on the basis of the score. On the other hand, qualification demonstrates the quality of practice offered. Prior to grading, the judges determine the points above which Bronze, Silver, Gold, or Special Gold scores are awarded. Regardless of prestige, everyone gets a kind of ranking, that is, according to the final result of competition practice. Thus, depending on the strength of the field, it is possible to be in last place with a gold rating, while a production with a silver or even bronze rating can be the national champion (however, this rarely happens).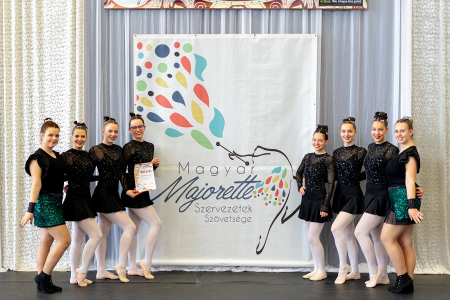 The high-quality production of the Szeged RSC team is confirmed by the fact that the four-member jury rated all three products offered at the 9th gold level. MMSzSz National Cheerleading Championship.
SZTEinfo
Photo: SZTE-SZRSC PomPom Girls

"Friendly thinker. Wannabe social media geek. Extreme student. Total troublemaker. Web evangelist. Tv advocate."