Fifteen Scout teams with nearly 200 scouts from the Slovak-Hungarian Scout Association organized the National Meta Championship in Szepsi at the last weekend of August, which is very popular among Scouts every year. The weekend was organized by 12 locals. Performed by Miklós Bercsényi Scouting Team, the venue for the event was the center of the Blessed Sára Salkaházi Church.
The event began on Friday after the arrival of the flag hoisting, according to scouting custom. In the evening, by the campfire, group assignments for the competition teams on match day were pulled out the next day. The most important part of the three-day event was on Saturday, as the competition teams faced each other on the day on the meta track, first according to the group classification, and then after the straight elimination stage, the best performers could reach the finals.
What is meta? It is a traditional Hungarian ball game that has long been played by children with different rules depending on the region. It requires a flat wooden racket, ball and skillful players: precise hitting to make the ball go far, running power, speed and dexterity to get the ball back. Meta resembles America's favorite sports game, baseball.
The Hungarian-Slovak Scout Association has been organizing the meta tournament almost every year since its re-establishment, which has not lost its popularity since then.
Teams can compete in the meta-championship again this year in two age groups: Kölök (10-14 years old) and Suhanc (15-19 years old).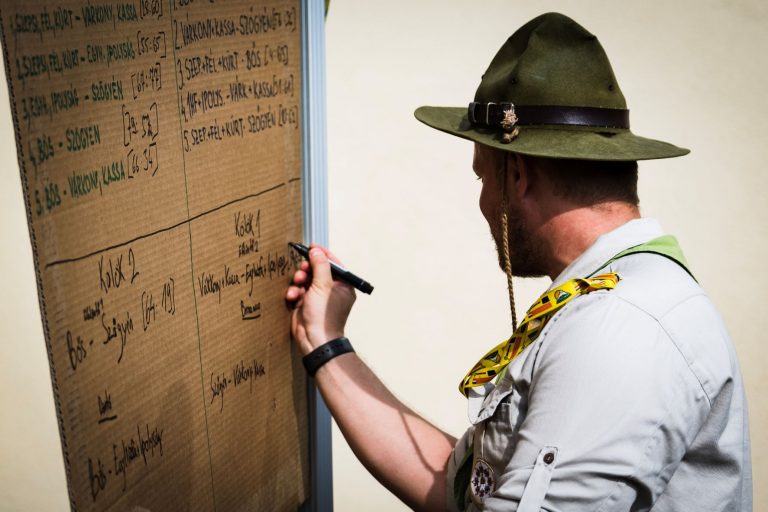 The final result of the tournament was as follows:
clumsy class:
1st place: No. 16 Istvan Séchenyi Scout Team, Boss
Second place: No. 27 Szent Imre scout team, Ipolyság and 11. Szent Imre scout team, competition team created jointly with Egyházfa-Hegysúr
Third place: No. 5 Scouting Division Szent Jakab, Nyékvárkony and 17. II. Ferenc Rákóczi, the competition team jointly formed by the Kassa Scout team
Suhanc category:
First place: No. 27 Szent Imre Scout team, Ipolyság
Second place: No. 22 Istvan Mager Scout Team, Kurt
3rd place was not awarded
"It is with great pleasure that after 5 years we were able to stage a meta tournament again in Szepsi. As a fitting end to the summer, our weekend was marked by good weather, better atmosphere and, last but not least, a sporty game. We also congratulate the podium teams!" he said tamas martha The 12 no. Miklós Bercsényi is the captain of the Scout team.
(szmcs-p / Felvidék.ma)
"Friendly thinker. Wannabe social media geek. Extreme student. Total troublemaker. Web evangelist. Tv advocate."