But recent graduates survey He also confirms that the health care system is in dire shape – especially in terms of staff.
According to a survey of 4,500 potential doctors in England, every third doctor wants to work abroad next year, with Australia and New Zealand being the most popular destinations.
They asked, for example, how young doctors are coping with their real salaries falling by more than twenty percent while food, energy and rent prices are rising. More than seventy percent of the respondents said that they are very concerned about the sharp increase in the cost of living, knowing how much they earn. Nearly half of young doctors struggle with basic costs such as rent, heating and commuting, according to data from the British Medical Association.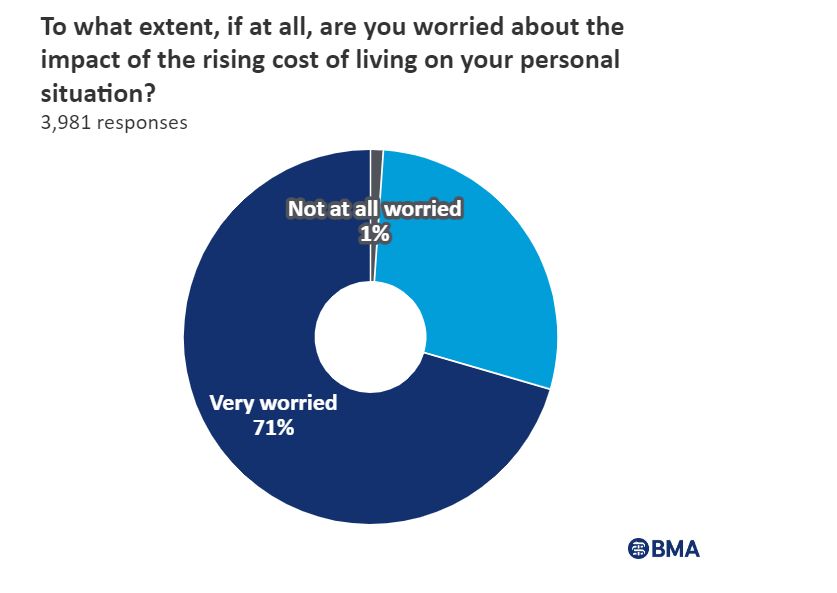 Someone told me in front of the cameras that I never dreamed of being a health worker in Great Britain. "Our house is always cold. Today, when I left the house, I tried to set the thermostat to the lowest possible temperature, "says the young man, who is thus trying to reduce his expenses somewhat. The young doctor also added that they did not want a monstrous increase, but only to bring wages, for example, to those of 14 years ago. He believes this is not something the government should fight against.
"This is my first year working as a qualified physician and I never thought I would spend it so poor. I graduated from medical school with two overdrafts and three credit cards, and I don't see how I can get out of that hole any time soon. I've had to do shift work." extra so I could fix the headlights on my car. When I didn't have money to eat in August, I had to borrow a credit card from a family member"
– said another young doctor. The doctors' union says more doctors expect in the next year to have to make similar sacrifices and get into more debt just to pay their bills.
"Constant worry about how our bills will be paid is causing many young doctors to question their future in the health service. Young doctors risked their lives to care for patients during the pandemic, but this contribution was ignored and morale began to deteriorate rapidly."
– two young candidates for doctor said to the association, which, by the way, believes that even if a part of these doctors decided to leave the country, it would mean a real catastrophe for patient care. "We simply cannot afford to lose young doctors when the health service is already on its knees. The reasons given by the doctors reveal how harmful a reduction in real wages and poor working conditions can be."
More than three-quarters of the doctors in the survey also said they had friends and colleagues who left in the past 12 months and took up medical jobs in other countries because they offered fairer wages and better working conditions. Many have chosen a completely different profession and many would prefer to take a longer break in their careers – which, by the way, are just beginning.
The British healthcare system is already at the limits of its capacity to perform. As mentioned by V4NA before mentionedmore than ten thousand doctors would still be needed in England alone.
"Writer. Twitter specialist. Passionate social media ninja. Lifelong beer buff. Bacon fanatic. Wannabe web scholar. Devoted coffee maven."