New emoji, bug fixes, web app notifications, noise cancellation during calls in the update, and Apple Pay later in America.
On Monday evening, iOS 16.4 became available on all compatible phones, and it can be installed on devices newer than iPhone 8. The size of the update is about 2 GB, and it contains several innovations that may be worth installing. One such example is that iOS now allows web app notifications to be displayed on the home screen as well. The other most important innovation in general is the mobile phone call function, in which the phone tries to completely suppress background noise and accentuate the speaker's voice with the option of sound isolation.
There are also 21 new emoji in the update, but the most useful thing is that the Photos Factory app not only groups duplicate videos and photos into a separate folder, but also does the same for items stored in iCloud Photo Libraries, if the user allows it. VoiceOver support has been added to map views in the Weather app, and accessibility options have been expanded as iOS can now automatically detect bright lights or flashes of light and darken video that contains them. In addition, an additional improvement in incident detection has arrived on the iPhone 14 and 14 Pro models.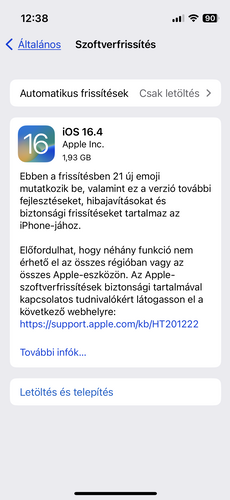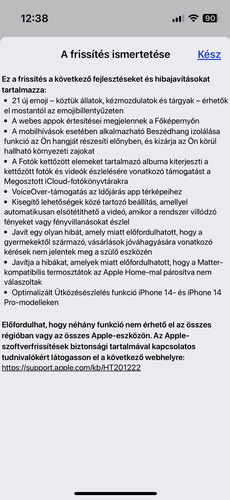 iPhone 13 Mini does not have a 2GB update (Source: Mobilearena) [+]
Meanwhile, iOS 16.5 is now available to developers, and Apple Pay Later's interest-free BNPL service is partially launched in the US (Buy now and pay laterthat it Buy now and pay later), the company announced In a press release. At the moment, the new payment option within Apple Pay has appeared only for users that Apple has specified, according to the original plans, they wanted to launch the functionality that was introduced last summer with iOS 16 at the end of 2022.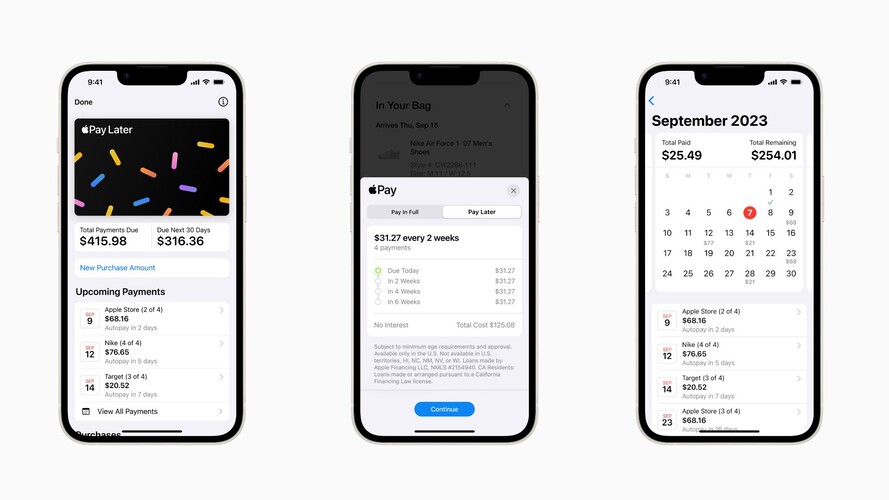 Apple Pay Later on iOS (Source: Apple) [+]
With Apple Pay Later, users can make purchases from $50 to $1,000 by paying off the total amount of the purchase in four equal, interest-free installments over six weeks. In order to use installment payments, a debit card is required to be registered with Apple Pay, the pay later function does not accept credit cards, and the user receives a notification and email about the installment payment. Pay Later can be used for online and in-app purchases on iPhone and iPad at merchants that accept Apple Pay. The installments are paid through MasterCard's installment payment program, so merchants don't have to do anything. Credit rating and lending is provided by Apple Financing LLC, and according to plans, Apple Pay Later loans will also be announced to US credit bureaus starting in the fall.
"Friendly thinker. Wannabe social media geek. Extreme student. Total troublemaker. Web evangelist. Tv advocate."