Gerg Rácz, who is heading towards the top of the touring car classes, will continue his career on the motorsport talent management team. As part of the collaboration, the young car racer will start in 2022 in the JCW class for last year's champion EXCELR8 MOTORSPORT in the JCW class of the Legendary British Car Championship (BTCC).
Gerg Rácz joins the Motorsports Talent Management Program (MOTAM).
As a first step in the collaboration, MOTAM explored international opportunities for talents celebrating their 16th birthday in March to further build their careers. The choice fell on the legendary British Car Championship (BTCC) MINI CHALLENGE JCW class, with Gergo Rush joining last year's championship team, EXCELR8 MOTORSPORT.
The JCW class is the most powerful machine class in the MINI CHALLENGE, and the same race cars built on the foundations of the MINI F56 in the brand's Cup can be used by drivers with slick Goodyear tires, a sequential transmission and at least 240 horsepower. The series presents the perfect opportunity for Gergő Rácz to move forward, as he can develop his skills at a UK touring command center, in front of a large audience on site, in a mature working environment.
-ad-
The series is scheduled for April 23-24, 2022. Starting with the Donington Park National Trail, racing will also start in 7 races in 7 rounds at legendary venues such as Brands Hatch or Silverstone.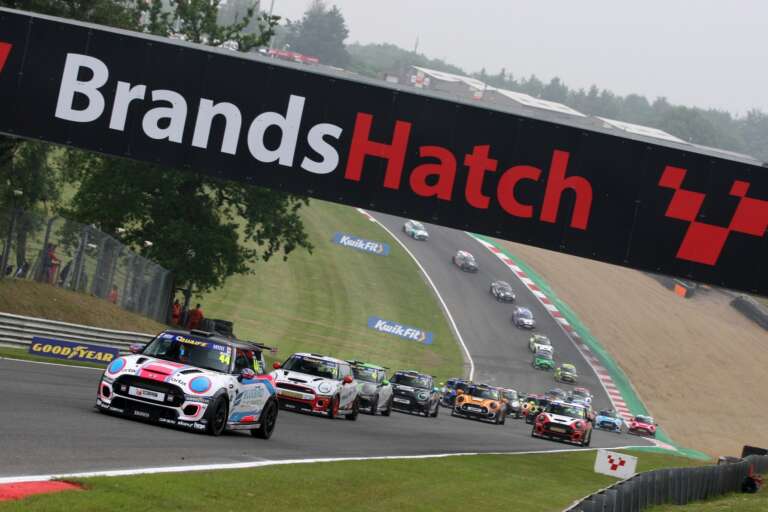 After making her debut as a car racer in 2018, Jergo finished third in the second race of the European Swift Cup in the junior classification at the Salzburgring in the second race of her life, then in 2019 she became second in the U-16 class. year old riders. During the 2020 season, he claimed the first absolute race win of his career in Brno, and in 2021 he started in the field of 1.4-liter turbos that were more powerful than before. He finished first ever in the Salzburgring and Slovakiaring, and finally finished fourth in the class points race.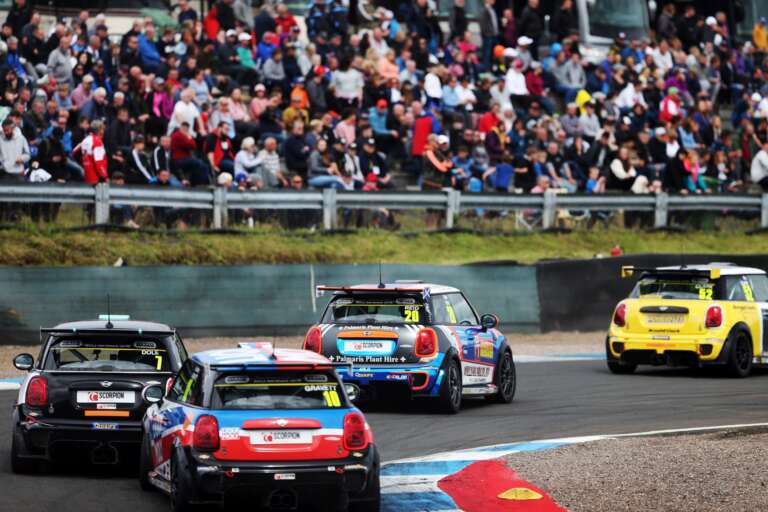 He has a tradition of playing sports in his family: his father used to be a football player in Ferencvaros, and then tried his hand as a car racer. His son also fell in love with this sport, preparing for a successful performance on the simulator and in training with the Fit4Race program. In addition to racing, Gergő attends a bilingual English grammar school, where he teaches everything in English except Hungarian and history, so he has had an advanced language exam at the age of 15 and is also involved in Spanish as a second foreign language.
In addition to performing operational tasks related to the Sports Program, MOTAM is the professional sports representation of Gergő, and is involved in career planning, search for collaboration opportunities, networking, and the personal branding process.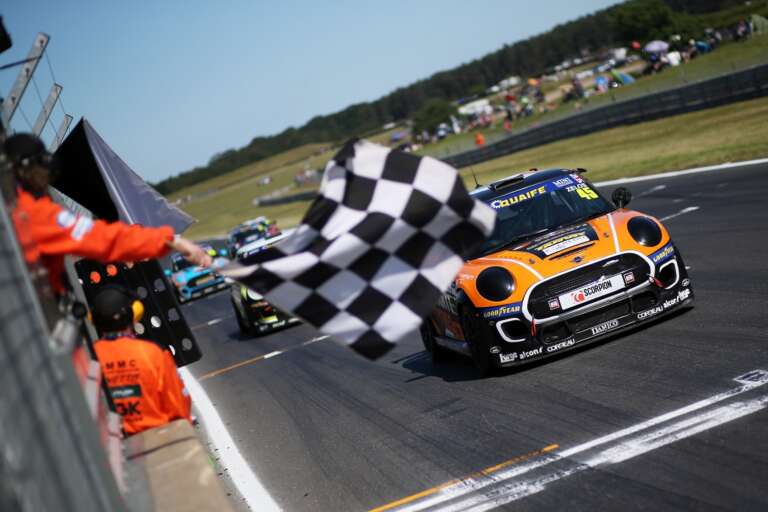 "I am very excited about the UK opportunity, the MINI CHALLENGE has a lot to offer me from right-hand drive to the slick tires to the sequential transmission. The car is also stronger than before and the tracks will be new to me so I will definitely have to learn a lot, but I am really looking forward to I would like EXCELR8 Motorsport to do well in assessing entry-level riders. "I thank my dad for standing by me and MOTAM for helping me take the next step in my career," said Jorgo Rush.
"Our collaboration has started successfully, and I see it as important that through MOTAM, an initiative has been created in Hungarian motorsport, which helps to develop young talents with real experience. We feel that Jerry's career has reached a point where we can think of building an international career We are pleased that MOTAM has developed a plan that will create opportunities for us from a professional and business perspective. We also love English culture and the MINI brand, so our ideas have met. We don't have to turn our backs on Hungarian motorsport life either, Jerry will continue to compete in Hungarian competitions." – said Gyula Rakez.
Justina Williams, owner of EXCELR8 MOTORSPORT, welcomed Jirgo to the team:
"I am very happy and excited to have the opportunity to work with Gergő and MOTAM. We are very much looking forward to playing a big role in Gergo's career, which will lead to BTCC. I am convinced that the MINI CHALLENGE JCW class will be a lot of fun for Gerg, you get to know a new car and team New and UK racetrack. I see a bright future ahead of Jorgo and am very proud to be a part of it."
Tamas Berry, Managing Director of MOTAM added: "We are proud that in addition to Martin Molnar, who is competing in the first category of mini karts, one of the most talented touring cars will be joining the MOTAM team through Gergő Rácz. We explored a number of options and eventually developed a UK sports program with the competitor's goals in mind, considering that the most successful members in WTC history have proven themselves almost without exception in the archipelago. Hopefully Jerry and I can write another success story, as we expect EXCELR8 MOTORSPORT to be ready. We would like to thank the promoters of MINI CHALLENGE and EXCELR8 Motorsport for their enthusiastic and candid response, and we would like to thank Gyula Rakez for our confidence in our ability to work together to further build Jerry's career."
ad
"Wannabe writer. Passionate troublemaker. Award-winning beer buff. Freelance organizer. Friendly tv practitioner. Music maven."