If you're tired of the five-day workweek, you're not alone. In recent years, the alternative, the four-day work week, has gained more and more space. There is increasing evidence that they can do at least as much, if not more, work in four days, as long as their income is not reduced.
What does the latest research say?
In an experiment organized by 4 Day Week Global, they tried to find out if employees could do the same work eighty percent of the time as before in forty hours, if they were paid the same. The results are amazing: the companies participating in the program report an increase in revenue, an improvement in the health and well-being of employees, and also show welcome effects from an environmental point of view.
Among the large Hungarian companies, Magyar Telekom was the first to test this work schedule between July and October 2022. It was determined that the efficiency of the colleagues included in the test improved by an average of 10 percent, while they spend 20 percent less time at work in addition to working four days a week, eight hours a day. In addition, employee satisfaction has increased significantly, from 78 percent previously to 94 percent.
A little bit of history
The effort to introduce a four-day work week is not the first revolutionary change in the world of work. Until 1926, most workers in the United States worked six days a week. Henry Ford was the first to reduce the working week to five days in his car factory. The working week was forty-four hours, and later, with the 1940 amendment, it became forty hours.
Hungary followed the Western world with some delay:
In 1951, the working week became forty-eight hours, and between 1967 and 1975 it was gradually reduced to forty-four hours. From 1981 an extra two hours were taken from it, but it wasn't until 1984 that we got to the forty-hour work week.
I still remember that in the early eighties, Saturday was a working day and we went to school as children.
Of course, the four-day work week has not only advocates, but also detractors. This is nothing new either, and the idea of ​​a five-day work week is not unanimously agreed upon. Népszabadság, for example, wrote a scathing article in 1982, The Dangers of Free Time, in which he stated that Free Sabbath should not have been introduced on a large scale, because people would not be able to make useful use of it. I think it's safe to say that their predictions did not come true.
In this sense, opponents of the four-day work week may still have arguments to consider. I did some research on this topic and collected the most common arguments for and against an extra day in the week.
Advantages of a four-day work week
Let's start with the most talked about and studied benefit: increased productivity. If you work fewer days, you are less likely to experience burnout and fatigue.
Another advantage of the new method is a better balance between work and private life.
Remember, eight hours of work, eight hours of rest, and eight hours of fun is a daily schedule that only exists in theory. Practically speaking, people who work eight hours a day commute for an hour or two a day, run errands, go shopping, do housework, take a second job, pick up and drop off their kids — so there isn't enough time for rest or fun.
The four-day work week also increases employee satisfaction, so it is easier to retain them, and they also feel that the company's business goals belong to them.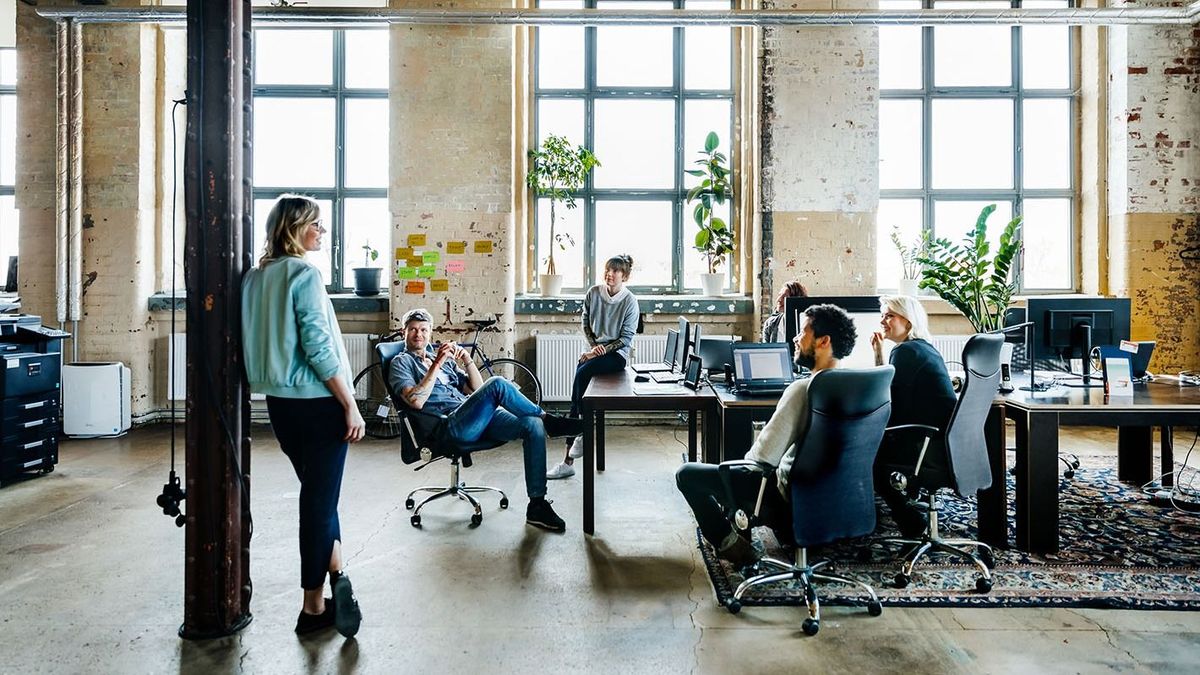 As a fourth argument, a four-day work week can also reduce absenteeism. If employees have more time to take care of themselves and their own lives, they are less likely to be absent from work, sickness is reduced, they are less tired, and they can more easily do housework outside of working hours.
If you're an entrepreneur, my fifth argument might interest you the most: cost savings. You will likely be able to reduce the overhead costs of your office and workplace. Logical: If you work less time, you use less energy, and you don't have to clean as much.
Disadvantages of a four-day work week
One of the counterarguments of opponents of the new work schedule is the difficulty in scheduling meetings and coordinating with colleagues and clients. At first, this does not seem like a big problem, but due to scheduling problems, the project can be delayed for weeks.
Another drawback is the increased workload on the remaining working days.
If you work fewer days, do the same work in less time. This can lead to longer work days and increased stress.
A common objection raised by opponents is that a four-day work week is not possible in some industries or professions, because some workers cannot be without three days a week.
Another disadvantage of the four-day workweek is that it can increase labor costs if extra work is required to cover the lost day.
An important counterargument is also expressed by those who represent workers' interests: dominant employers can use the four-day work week as an excuse to cut salaries. Moreover, in the meantime, they expect the same performance from their employees as they did in the five days before that.
"Friendly thinker. Wannabe social media geek. Extreme student. Total troublemaker. Web evangelist. Tv advocate."