The Xiaomi-backed brand isn't particularly well-known, but the Qin 3 Ultra is an interesting concept. In addition, it is rare for a 5-inch model to bear the Ultra name.
Duoqin has been boosting the Xiaomi ecosystem since 2018, usually with dumb phones, while the Qin 3 series is based on Android 12, but with significantly limited functionality. The modern-looking, touch-enabled, yet compact device has a unique user interface, and only functional apps are available in the App Store, so no games, entertainment content, or social media apps.
The device is equipped with a 5-inch HD+ screen, uses Helio G99 with 8GB system memory and 256GB internal storage, and the operating time is guaranteed by a 2500mAh battery. It is a pity that the manufacturer did not share the exact size of the device, but the compact design can clearly be seen from the size of the battery and screen. There is an 8-megapixel camera on the back of the 118-gram device, and a 5-megapixel selfie unit in the upper left corner.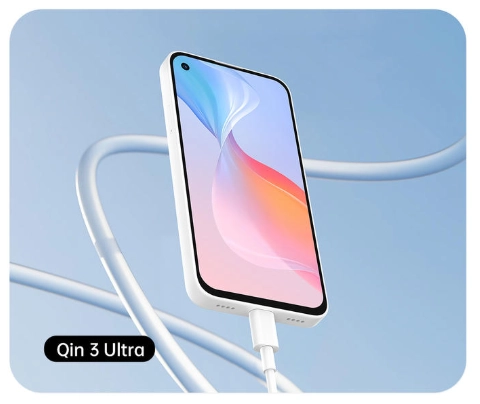 The device, offered for 86,000 HUF, is intended primarily for children and users who want to reduce the time they spend in front of the screen, but do not want to give up the basic functions. The designation Ultra just means that this model has the largest memory package than the Duoqin Qin 3 (4/64GB) and Qin 3 Pro (6/128GB).
"Communicator. Total coffee buff. Tv fan. Passionate twitter aficionado. Amateur bacon geek. Devoted internet expert. Avid analyst."