A home internet connection is now essential, but if you vote for the wrong router, you're in for a lot of trouble. We'll show you what's a good solution!
You can feel Wi-Fi as a perfect, mature and flawless technology – until you sit next to the router and your device is almost the only one connected to the network. However, this is not entirely common, in fact, Wi-Fi was invented for something else. The advantage of a wireless network is that you can enjoy a good connection anywhere over a long range, the data transfer speed does not decrease, and even if many devices are connected at the same time, the connection will not start to drop, and Internet access does not slow down. In the case of a conventional router, this is true only on paper – everyone has already experienced how bad a thicker wall, a difference in level, or when several devices connected to one network center have a bad effect on Wi-Fi access. However, don't give up on Wi-Fi, there is a solution to achieving the perfect state.
The traditional router is a thing of the past: expandable routers are here!
The classic recipe for a multi-room apartment or multi-story family home is to buy a router, then sadly notice that a room or two away, our cellphone shows hardly any Wi-Fi signal strength, and points farther away are total blind spots in the home network. to network.
So far, the solution to this has been to buy range extenders, new access points, then set up new SSIDs in areas away from the main router, and if the signal is too weak, we've moved to it. Here, the placement of additional access points was crucial, their connection to the main router also had to be taken care of, and switching between multiple networks required manual manipulation of each device. It's no wonder that at this point most people considered Wi-Fi an immature and stupid standard.
In the case of modern routers of the new generation, manufacturers have solved this problem with an ingenious service. The idea is similar to what has been proven in other areas: just like many home appliances and other accessories, a router must also complement and extend. With this, you get the perfect home network neatly designed for your apartment or house.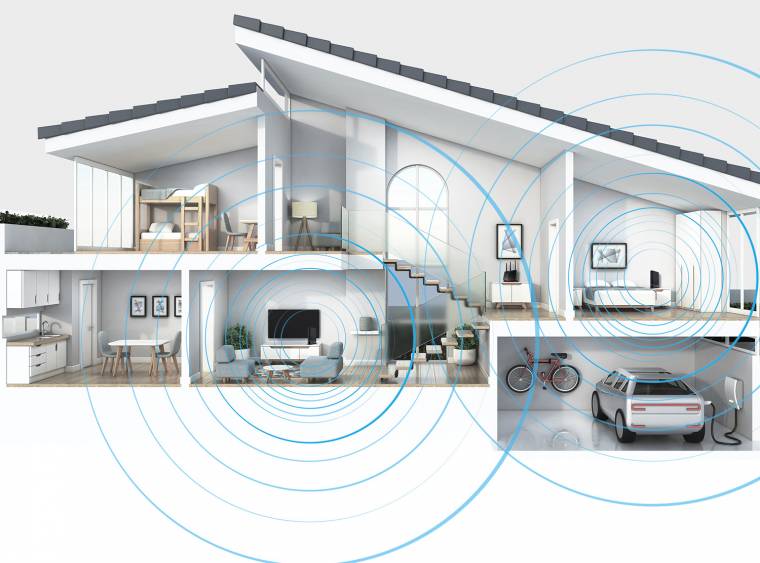 Flexibility and full coverage
First of all, it is important that your main router is expandable. Of course, you should definitely stick to the Wi-Fi 6 standard, but if you don't want huge expenses, you can already use the AX1800 standard. Asus RT-AX53U It is also a good choice for this purpose. Of course, especially in the case of more data traffic, more customers and a larger footprint, it doesn't hurt if you go above and beyond immediately Asus RT-AX86 series You choose, which also provides a 2.5 Gb port, parental control, adaptive QoS traffic control and the AX5700 standard, and will also soon be available in a Pro version in local specialty stores. If gaming is also important, it is tailor-made for gamers, along with the AX86 series TUF AX3000 V2.0 MotherboardTake a closer look at the model, but if you're looking for a reliable workstation, this is it The device is RT-AX58U V2.0which supports professional VPN services as well as a lot of security modules.
The choice is plentiful and covers a wide variety of needs, but all of the listed models have in common that these routers are really new generation, that is, they can be expanded.
The aforementioned network centers offer a lot of services, with their large antennas the coverage is also excellent, but of course it is not infinite. In such cases, all you have to do is take advantage of the expandability, which in the case of Asus routers provides the opportunity to extend your network with another Asus router.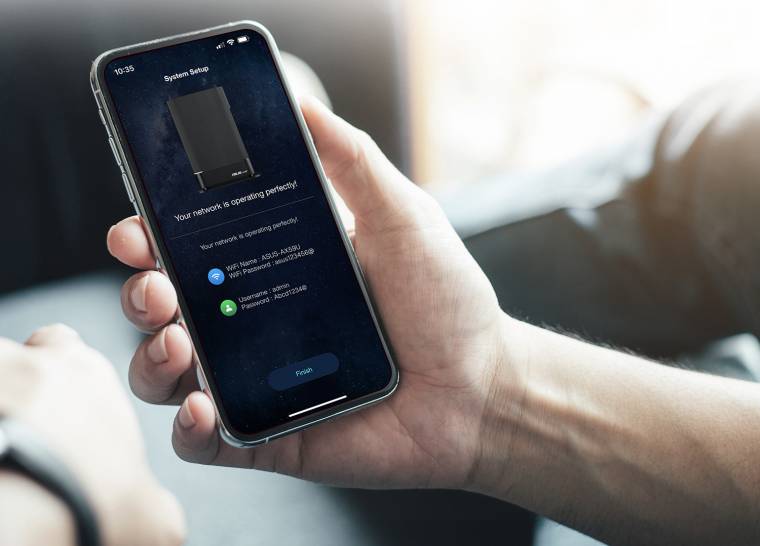 This is not only a simple operation – thanks to the dedicated menu item in the software – but also much more than connecting two network devices from another manufacturer. In the case of Asus, the routers are able to communicate with each other, which means they share their settings and
Activate Wi-Fi roaming.
This is a very important service, because even if you have 2-3 or more Asus routers or access points in your apartment or house, one Wi-Fi network will be enough. All routers know the settings of this network, so if you walk from one place to another while your mobile device is connected to the Wi-Fi network, it will not disconnect, but will always be connected to the strongest possible hub. It is important that the Asus solution is so flexible that the type of additional routers and access points does not need to be the same as the one in the central router, it is only necessary to check the compatibility of Asus in order to fit into the extendable router ecosystem.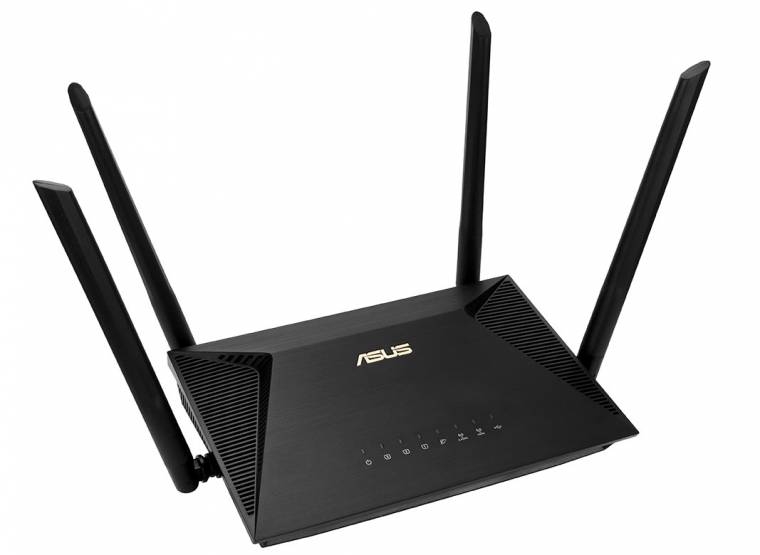 Anything but your own service providers?
Providers are very nice when it comes to internet subscriptions, as they also give you a Wi-Fi router, and some companies even add that they "give you a high-tech gadget from the future absolutely free" – why buy a router? Well, this statement is not 100% true, even the cheap models available in specialty stores offer useful extras and are often able to perform better than service provider solutions. On the other hand, it is a wrong decision to pull any of them off the shelf and go home to upgrade your home network.
This is when an expandable router is worth the most: you get an expandable, future-proof network that will be your ideal partner in securing home Internet access, not for 1-2 years, but for many years. Asus Dual Band Wi-Fi 6 routers also provide countless important services that should not be overlooked. AiProtection catches suspicious and malicious data packets and attack attempts right at the entrance, and with the more advanced Pro version, you can even filter the list of search results and block ads – right on the router! In addition, Asus routers support all the functions of 802.11ax technology, so they can provide high bandwidth with lower latency even with more devices than usual.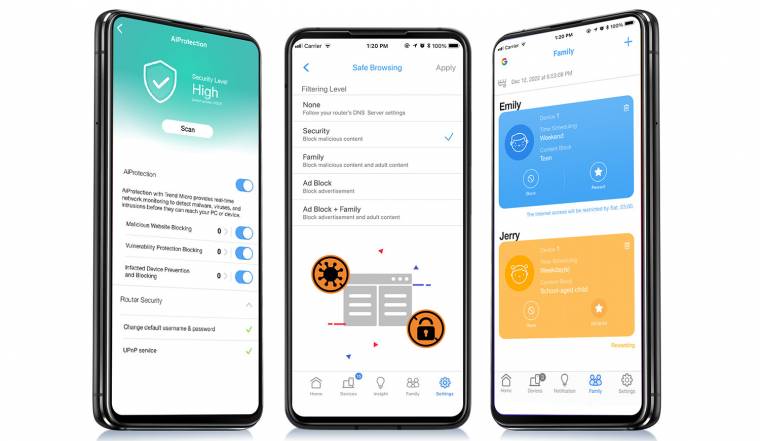 Since the router is on 24 hours a day, it is important that you choose a modern one. On the other hand, Asus routers are capable of load-dependent consumption, support TWT (Target Wake Time) 802.11ax technology, and waste as little power as possible (eg, heating).
Depending on the model, all this is accompanied by convenient functions such as a USB port, network file sharing, a media server, a data backup center (even on a Mac!), remote access and configuration via a mobile app, or dual WAN connectivity typical of professional networks , where you can also activate the 5G USB modem as a failover network to ensure an uninterrupted home Wi-Fi connection.
Plus, installation, configuration, and monitoring can be easily done from the mobile app, so you'll have an intuitive, easy-to-use, yet professional, secure, lightning-fast, expandable, modern-router centered network!
Are you more seriously interested in information technology? You can find our news and analysis for ICT decision makers here.
"Communicator. Total coffee buff. Tv fan. Passionate twitter aficionado. Amateur bacon geek. Devoted internet expert. Avid analyst."