Czech Republic: stagnant economy, low inflation
According to the new forecasts of the Association of Czech Banks, the economic growth of the Czech Republic this year will be close to stagnation, as they expect a growth of only 0.1 percent. That's a sharp slowdown compared to last year's GDP growth of 2.4 percent.
On the other hand, the Association of Banks' macroeconomic forecasts expect a recovery next year, as they predict an increase of 2.3 percent by 2024. The recession of the economy does not significantly affect unemployment,
This year, the unemployment rate remains at a low of 3.7 percent.
After a decline of 8.5 per cent last year and an expected decline this year of 2 per cent, real wages will rise again next year, as a beneficial consequence of lower inflation, by about 4 per cent. However, this year household consumption could decline by up to 3 percent, better than last year, when the contraction was 0.8 percent.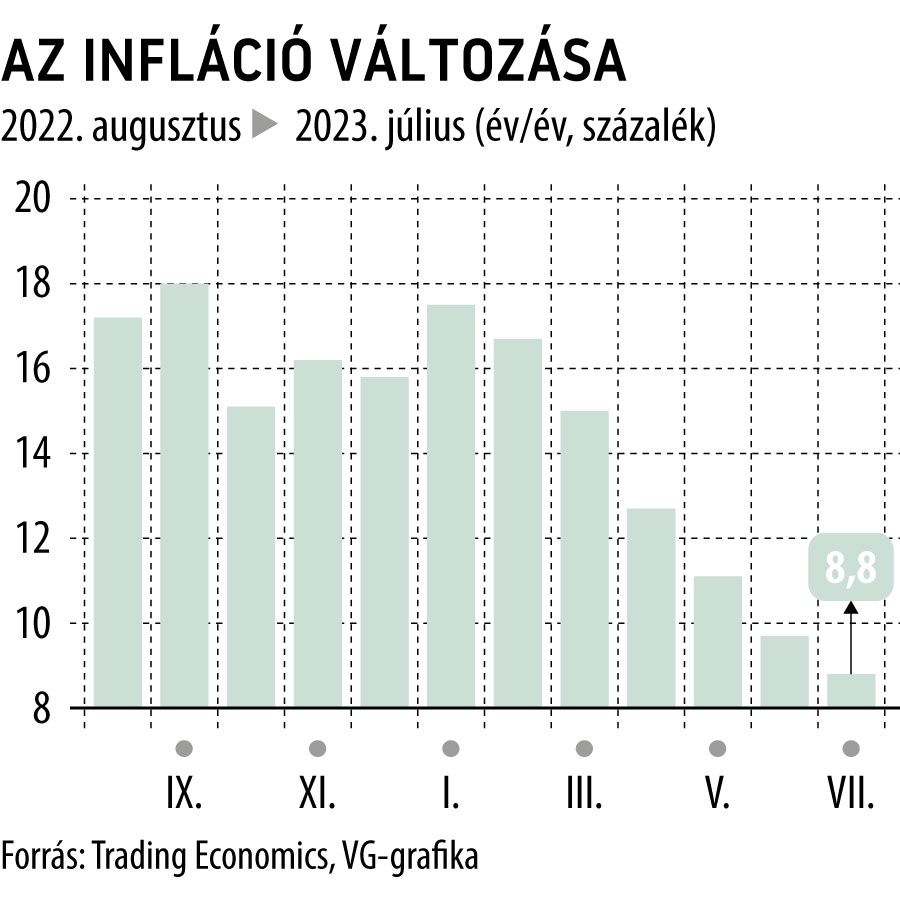 As for inflation, according to the Association of Banks, the average annual inflation for this year will be 11%, and barely 8% by the end of the year. Next year, however, he no longer expected a significant monetary deterioration, and projected annual inflation of 2.5 percent. This year's indicators can be easily met, according to data published Thursday by the Czech Statistical Office
In July, annual inflation fell to 8.8 percent from 9.7 percent in June.
In a monthly comparison, prices in July were 0.5 percent higher than in June, with food prices increasing by 9.5 percent in July. The latter is already good news, showing a decrease of 0.8 percent compared to June.