Consumer confidence plummeted, and Turks became pessimistic about the outlook for the economy
Consumer confidence in Turkey's economic recovery has been broken, according to data from the latest consumer confidence index published by the Turkish Statistical Office.
From July to August, the index fell significantly, more than 12 points, and the index value fell from 80.1 to 68.
We have not seen such a loss of confidence since Recep Tayyip Erdogan came to power nearly twenty years ago.
According to analysts, the reason behind the fluctuation of public confidence may be primarily the fear of unexpected consequences of the stunning economic change of the new Turkish government, which is already greatly affecting the development of household spending. It brought large increases in taxes and interest rates, and future official inflation expectations jumped dramatically.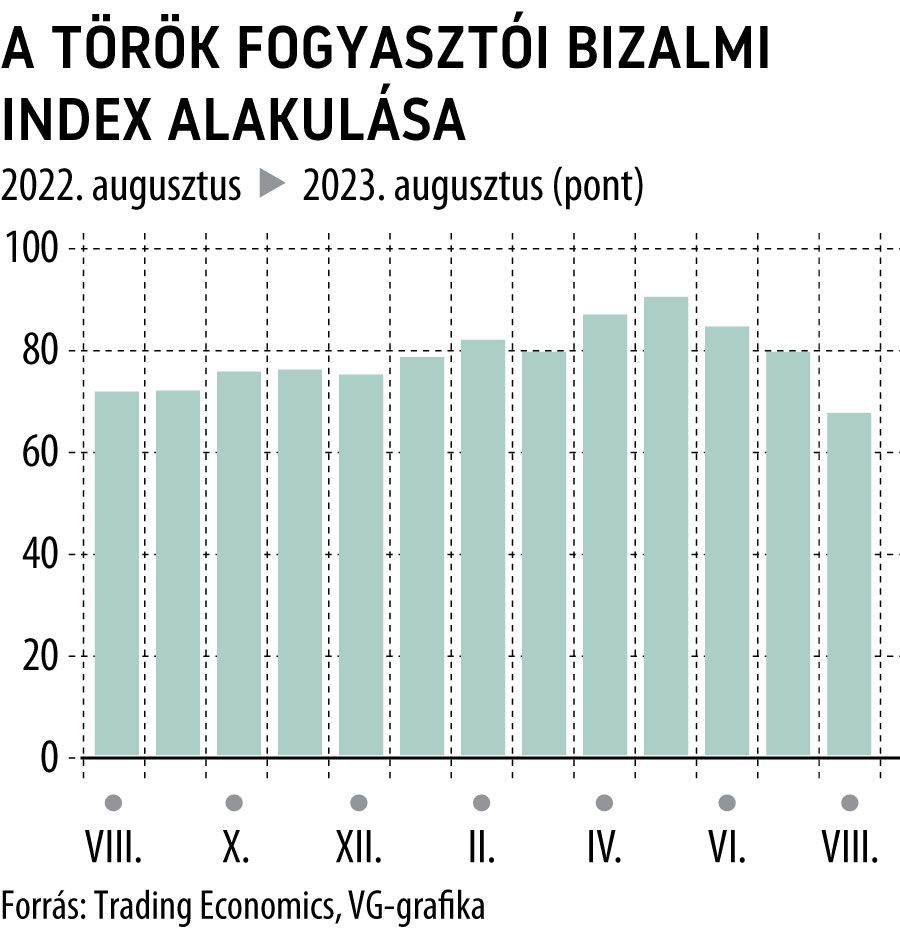 In addition to the confidence index, expectations regarding the financial situation of households deteriorated significantly, and at the same time the population revised its expectations downward regarding the purchase of consumer durables.
At the same time, the Turks see the expected development of inflation – unlike experts – more optimistic than before, just as they also expect an improvement in the development of the unemployment rate.
Erdogan is on his way home: successive Hungarian presidency could mark the beginning of Turkey's accession to the European Union
On his way home after visiting Hungary, Recep Tayyip Erdogan answered questions from reporters on the plane.
The country needs to change the monetary policy, because in the wake of the unconventional economic policy in recent years, the Turkish currency, the lira, has lost more than 80% of its value against the dollar in five years, which has put the country's economy under enormous pressure.
Due to the artificially low interest rate environment, double-digit inflation has become common in the country, which has greatly reduced the purchasing power of the population: the monetary depreciation rate reached a peak of 85.5 percent in October last year in a year-on-year comparison. It currently stands at 47 percent.