The "Black History Door Challenge" Is What We All Need In Our Lives
It's Black History Month and Black college students has hit the ground running and started the next big challenge. Thankfully, this one doesn't involve cinnamon or catching someone outside and instead is about highlighting black excellence throughout history.
On January 25th of this year, twitter user @1ShawnT posted a photo of the outside of his college dorm-room door covered in photos of black actors, musicians, politicians, athletes, and other photos of black greatness.
In this tweet he also called for other college students across the nation to join him by using the hashtag #blackhistorydoorchallenge , and thus the black history door challenge was created.
Since that day the hashtag has been used countless times on both Twitter and Instagram and it is currently filled with college students of all colors who attend both HBCU's and PWI's. The black history door challenge is a beautiful thing for multiple reasons; one being that it is uniting college students across the nation while highlighting black excellence throughout the world's history.  And with all that is currently taking place within this nation, this is a challenge we so desperately needed.
This challenge is also great because it's allowing students who are the minority feel as if they finally have a place they belong.  Twitter user @Smmieb uploaded her photos for the challenge on February 8th along with the caption " [as the]only black girls in the hall, [we are] recognizing black excellence of the past [and] present at a PWI". She also took the time to not just decorate her door but also the surrounding wall as well.
Another student who decided to take place in the black history door challenge filled her door with black people of both the past and present who paved the way for her to be where she is today. This is another reason why I am obsessed with this challenge; it is giving us the opportunity to show thanks to those who fought so hard on our behalf.
Taking the time to scroll through this hashtag will show you how creative and talented black college students are. People have really taken this challenge and made it their own.
Like all challenges, this one too has taken a life of its own and now it's not just students participating in the black door challenge but teachers as well who are decorating their classroom doors. Also, RA's around college campuses have joined in too and decided to partake by decorating their floor bulletin boards.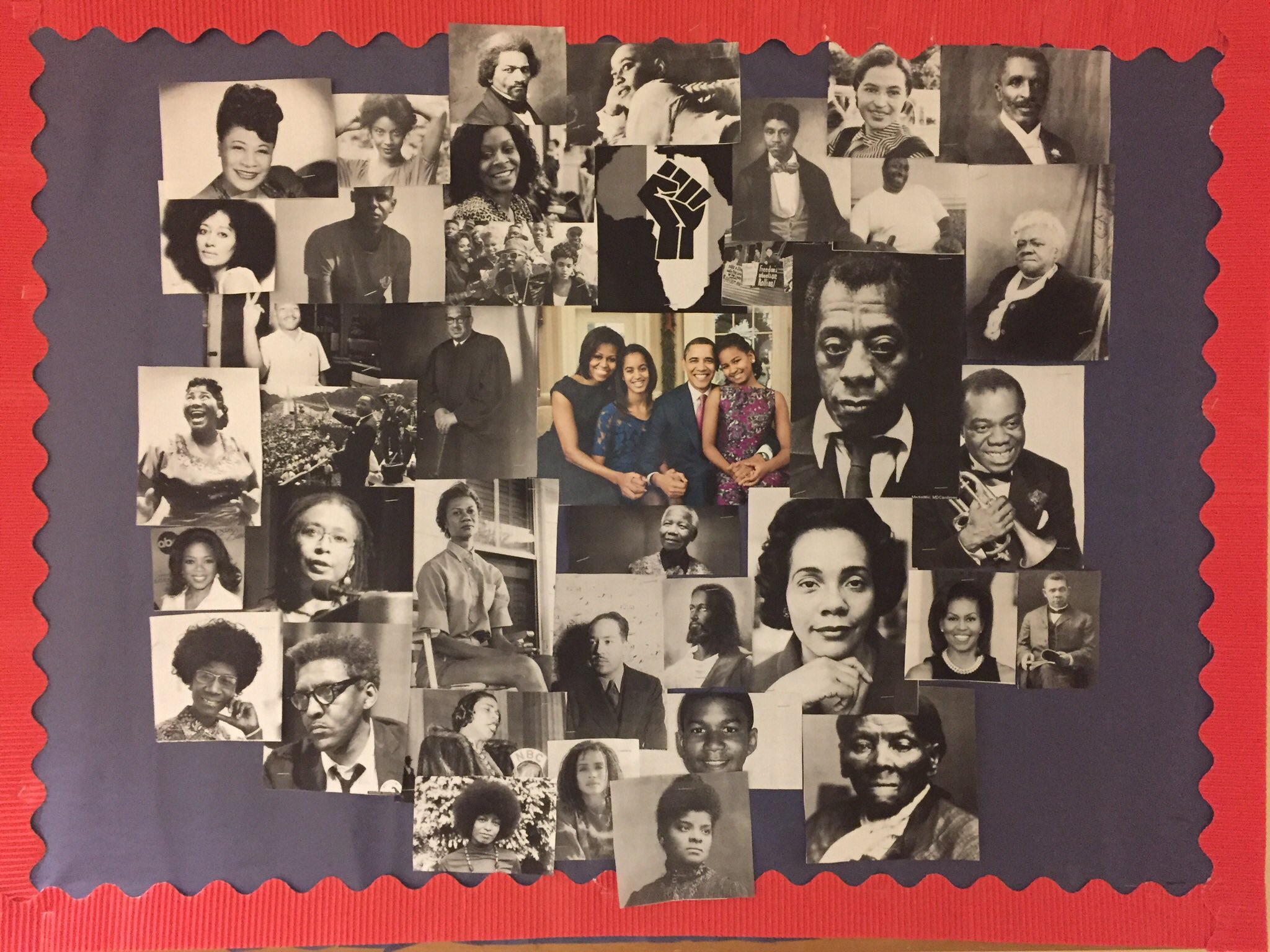 The black history door challenge is more than just a challenge; it is a true movement. People from all backgrounds, of all ages, from multiple schools, have found something to unite them. They are coming together to celebrate black greatness, power, and beauty. Normally when a new challenge comes around, I find myself becoming bored with it very quickly. However, the black history door challenge is one for the books, and I truly hope that it's here to stay.
Get involved and share your doors with @campuslately
Twila-Amoure McDaniel is a college student who is majoring in both communications and film studies. When she isn't in class she is more than likely somewhere making videos for her YouTube channel. Her passions include writing, art, and film-making and she currently has plans on going into the film industry. Twila-Amoure does have crohn's disease, however she is very determined not to allow that to stop her from achieving all of her goals in life. Be sure to follow her on all on her social media platforms @TwilaAmoure and feel free to browse through Campus Lately for more of her work.