which? The consumer group is dead again Shoot it Cheapest supermarket in the UK, ahead of rival Lidl by 65p based on what might be called the average cart.
The discount chain held the top spot for the 11th month and was £17.34 cheaper than Waitrose, still the most expensive supermarket.
which? He compared the cheapest supermarket prices for a month for a basket of food and household goods and found Aldi was the cheapest at just £69.99. Close to German grocer Lidl at £70.64.
which? Aldi was £6.86 cheaper than Sainsbury's and £7.93 cheaper than Asda. Meanwhile, the average Tesco basket was £8.10 more expensive and Morrisons £11.47 more expensive.
The discount chain with German roots will not only make itself more attractive in the eyes of consumers by being cheap, but also by showing that sustainability is important to it. In this sense, it will reduce carbon dioxide emissions by about 1,300 tons through the new energy saving package.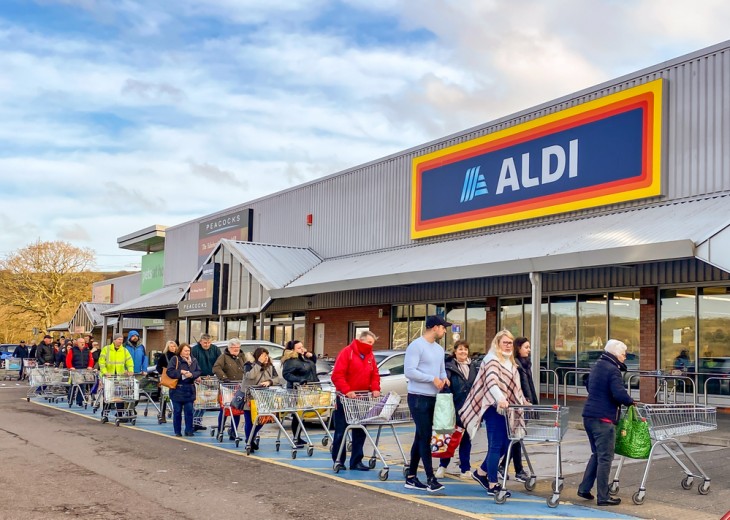 Among the measures were the installation of refrigerator doors, air source heat pumps, and more efficient refrigerators and lights.
"Low energy consumption not only reduces our environmental footprint, it also helps us keep prices as low as possible for our customers," said Liz Fox, Director of Corporate Responsibility at Aldi UK. Grocery Newspaperto.
We already use 100 percent renewable energy in all of our stores, as well as efficient lighting and cooling to reduce our impact on the environment.
Aldi's total CO2 savings are 1,370t across the UK, which adds to other savings the grocer is already making at existing stores and stores that opened or refurbished last year.
The supermarket has committed to reducing carbon dioxide emissions in electricity use by 2030, transportation fuels, gas and refrigerants by 2035, and in the entire supply chain by 2040 to zero.
Aldi has been carbon neutral since January 2019 thanks to a number of sustainability initiatives, including the use of solar panels, a shift to green electricity projects and a 100 percent carbon reduction.
"Writer. Twitter specialist. Passionate social media ninja. Lifelong beer buff. Bacon fanatic. Wannabe web scholar. Devoted coffee maven."